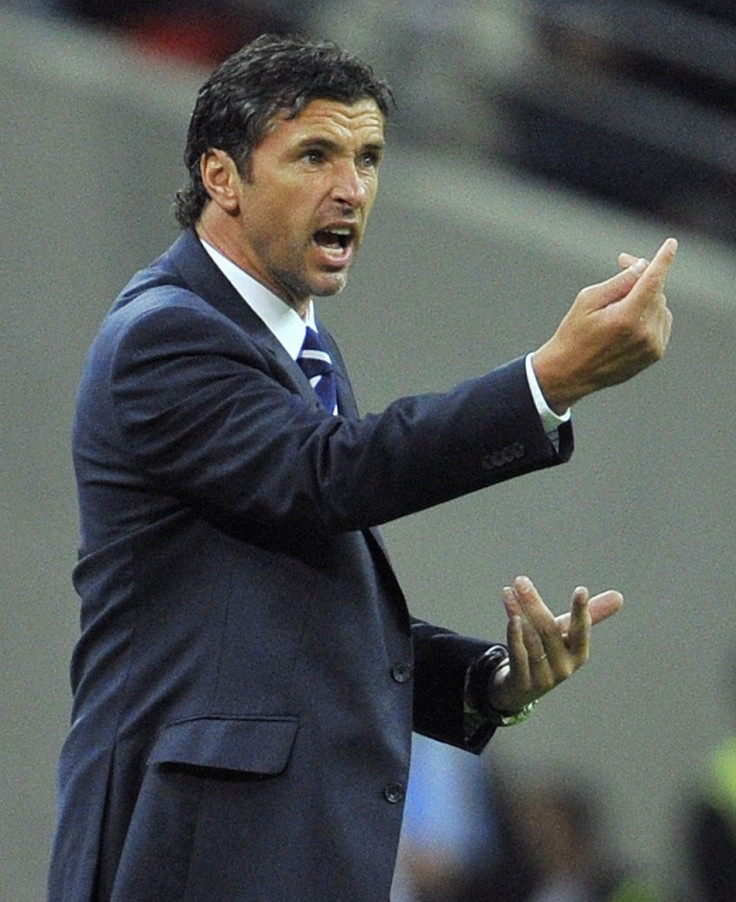 Gary Speed, who was found hanging in his house on Sunday, was not depressed and his death is a "mystery," his agent Hayden Evans said Monday.
The Wales national team manager was not depressed and did not have a row with his wife before his death. Speed's widow says she is bewildered and baffled by his suicide, the Sun has reported.
It is believed that Speed and his wife were hosting a dinner party on the night before his death and a couple of close friends stayed on after dinner. His wife and his teenage sons will be questioned by specially trained police officers in the coming days to gather information about the moments before the tragedy.
Doubts over his death grew as pictures of a happy and smiling Speed with his fans outside the BBC studio, hours before his death, emerged. Alan Shearer, a close friend, said Monday they were "laughing and joking" together in the afternoon before he died and had made plans for this coming weekend, says a Daily Mirror report.
Speed's wife, the 41-year-old Louise was heartbroken after she found her husband's body hanging in the garage of their £2 million home. Their two sons, Edward, 14 and Thomas, 13, are struggling to cope with the loss of their father as the family is yet to decide on the funeral.
An inquest into thes death is to be opened on Tuesday.