Gautam Gambhir is against resumption of India-Pakistan ties, slams Bollywood for lacking 'national sentiments'
Gambhir says there should be no interaction between the two countries until cross-border terrorism is eliminated.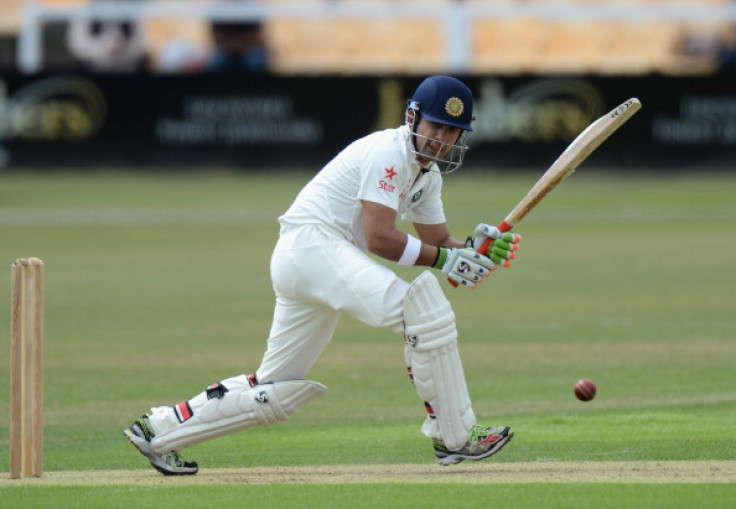 India cricketer Gautam Gambhir has joined growing voices against resumption of bilateral ties with Pakistan and has slammed Bollywood stars for sympathising with Pakistani artists.
Gambhir, who returned to the India Test team after a gap of two years against New Zealand for the third Test played at Indore, is not happy with the situation between the arch-rivals and is of the view that there should be no interaction between the two countries until cross-border terrorism is eliminated.
"I absolutely endorse that we should have no ties with Pakistan until the time this cross-border terrorism finishes, because I feel that people absolutely need to put themselves in the shoes of those who've lost their kids, someone who's lost their father, son or husband. Obviously I can say this sitting in an AC room, that we should not play or whatever, that cricket should not be compared to politics, Bollywood should not be compared with politics, but people who have lost their loved ones obviously feel, if you ask them, you'll get the answer," said Gambhir was quoted as saying by Times of India.
"So I totally endorse that until the time we don't secure our own Indians, our own countryman, all other things be kept aside. I totally ensure that we should not have any relationship with Pakistan until cross-border terrorism is over."
The southpaw, who played a huge role during India's triumph in the 2007 T20 World Cup and the 2011 ICC World Cup, said that he was shocked when Bollywood stars wanted cinema to be kept ahead of national sentiments.
"India should not have any ties with Pakistan be it Bollywood or cricket. I am shocked that Bollywood is saying that cricket and movies should be kept ahead of national sentiments. I want to ask those supporting Pakistani artists, if they would have done the same if any of their family members would have died," he said.
As tensions between the two countries are at an all-time high, BCCI president Anurag Thakur confirmed that India will not play Pakistan until it stops sponsoring terrorism. The Indian cricket board has also been mulling on requesting the International Cricket Council (ICC) on not clubbing the arch-rivals in the same group for the 2017 ICC Champions Trophy.
© Copyright IBTimes 2023. All rights reserved.