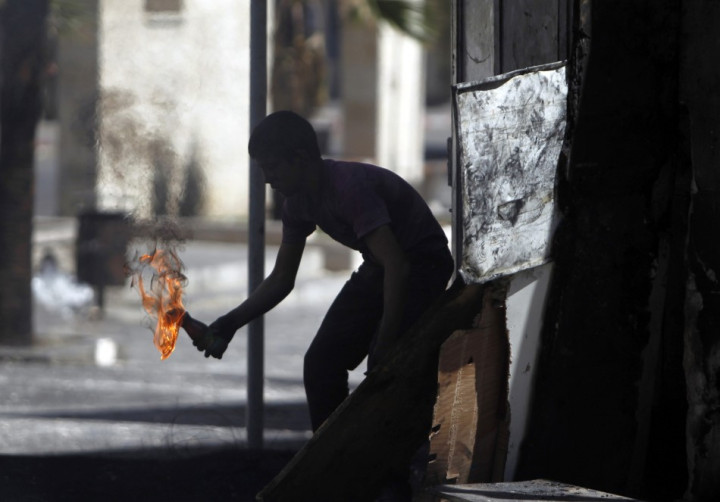 Gaza militants have fired rockets into the south of Israel, after two Palestinian teenagers were shot dead by Israeli Defence Forces (IDF) troops during clashes in the West Bank.
IDF said only one of several rockets fired from the Gaza strip landed on Israel soil, and caused no injuries. The other projectiles exploded prematurely inside Gaza.
"A rocket fired from Gaza hit southern Israel #goodmorning," tweeted IDF.
Tension in the region is escalating following the death in an Israeli jail of Palestinian prisoner Maissara Abu Hamdiyeh.
Overnight, Israeli security forces opened fire on a group of Palestinian demonstrators who threw firebombs at a checkpoint near the city of Tulkarm, during widespread demonstrations over the death of Hamdiyeh.
Amer Nassar, 17, and Nagi Biblisi, 18 were shot and killed, while a third youth was reportedly arrested.
Mohammed Ayyad, a spokesman for the Palestinian Red Crescent Society, a prominent humanitarian organisation, said both teenagers were shot in the chest.
"To clarify: last night, four Palestinians attacked #IDF post with 7 fire bombs. Their aim was to kill. Soldiers returned fire in defence," tweeted IDF.
'Israel did not provide adequate care'
Hamdiyeh, who was serving a life sentence for attempting to bomb a restaurant in Jerusalem's German Colony, was pronounced dead on Tuesday at the age of 64.
Israel's health ministry said an autopsy revealed Hamdiyeh had a cancerous growth in his throat and secondary growths in his neck, chest, lungs, liver, and spinal cord, possibly caused by heavy smoking.
Although Palestinian forensics confirmed the finding, many of their compatriots blamed the death on Israel for not having providing adequate medical care and not releasing the man after he was diagnosed with cancer. Israeli officials deny this accusation.
US Secretary of State John Kerry is scheduled to visit the region over the weekend, in an attempt to revive peace talks.