Michael Brown Shooting: Gaza Strip Tweets Ferguson About How to Deal With Tear Gas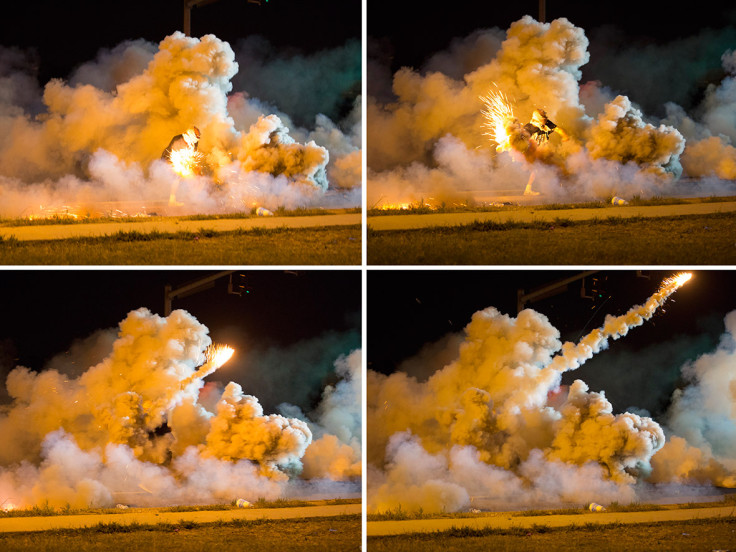 As the police step up their attempts to pacify protesters in Ferguson in the wake of the shooting of teenager Michael Brown, Gazans have been tweeting the Missouri protestors about how to best deal with tear gas.
On Wednesday night, riot police in Ferguson began firing tear gas and rubber bullets at protesters in the small Missouri town, outside St Louis, where 18-year-old Brown was shot dead by a police officer on Saturday.
As well as firing at protesters, journalists and camera operators were also hit with tear gas:
News of the use of tear gas in Ferguson soon spread on social media and within minutes, people based in the Gaza Strip began responding to the protesters and giving the advice on what they should do when fired upon.
Rajai abuKhalil, who is a Palestinian doctor and activist as well as being the co-founder of Physicians for Palestine, tweeted that the tear gas being used in Ferguson was probably the same as that used against Palestinians in Gaza:
He then went on to give some advice to the protesters in Ferguson:
Mariam Barghouti, a Palestinian student in Birzeit University, added some more practical advice to those hit with tear gas:
Barghouti added her own experiences of being hit with tear gas:
Barghouti said that using her experiences in Gaza to help people in Missouri was an odd situation:
The police moved in to disperse protesters on Wednesday night after they disobeyed an order from the police asking them to confine their demonstrations to daylight hours.
Brown was shot dead by a police officer while out walking with a friend.
Police claim Brown struck the officer in question and tried to steal his gun. Brown's friend claimed to reporters the officer told them to move on to the footpath before threatening Brown with the gun.
The police have said they won't reveal the name of the officer in question after threats were made against that officer, although hacktivist group Anonymous have said it knows the identity of the officer and will release it once confirmed.
© Copyright IBTimes 2023. All rights reserved.