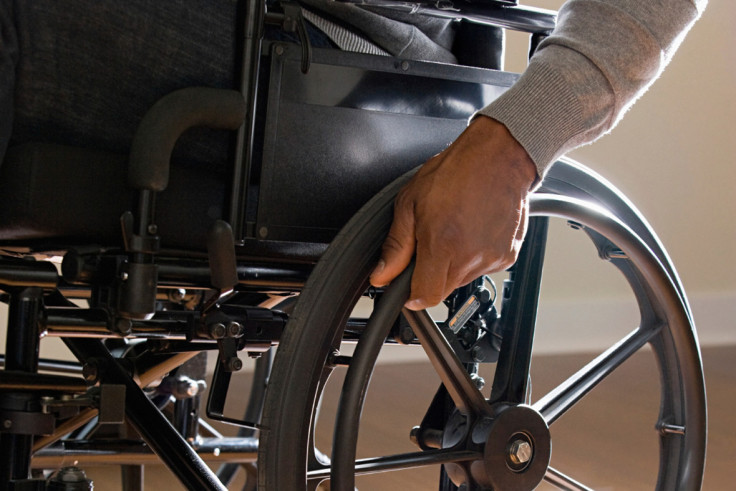 A Team GB paralympian has spoken of the shame she endured when she was forced to wet herself on a train because the disabled toilet was out of order. Wheelchair racer Anne Wafula-Strike has spoken about the ordeal that took place on a CrossCountry service from Nuneaton to Stansted in December 2016.
The 47-year-old is a board member of UK Athletics and has an MBE for services to disability sport. She had been at a UK Athletics board meeting prior to boarding the train in question, and was initially unaware that the disabled toilet was not operating.
"I felt very vulnerable and I felt really exposed, I felt humiliated," she told the Victoria Derbyshire programme. "We are talking about a basic need, a basic human right that a human being deserves, and I don't think this should be happening in the 21st century."
At Athens 2004, Wafula-Strike became the first wheelchair racer from sub-Saharan Africa to compete at the Paralympics. In 2006 she became a British citizen and joined Team GB, going on to represent them at paralympic level. In 2007 she was officially recognised by the Queen at a Buckingham Palace reception for her work as a disabled athlete and for involvement in charity work for people with disabilities.
Reflecting on the aftermath of the event, she said: "I couldn't even look at myself in the mirror because I was so embarrassed. Then I realised I'm not the only one who has experienced this... so I said to myself 'I have got to speak out'.
"When I wet myself I didn't have a voice; it was all taken away from me."
Managing director of CrossCountry Andy Cooper claimed that the train in question had a door defect at the time, that was due to be fixed. He told the BBC: "We would not normally have pressed the train into service, but in recent months two of our fleet of Class 170 trains have hit cows that had managed to stray on to the line."