Hacked email accounts reveal private and sensitive details of former US president George W Bush and his family.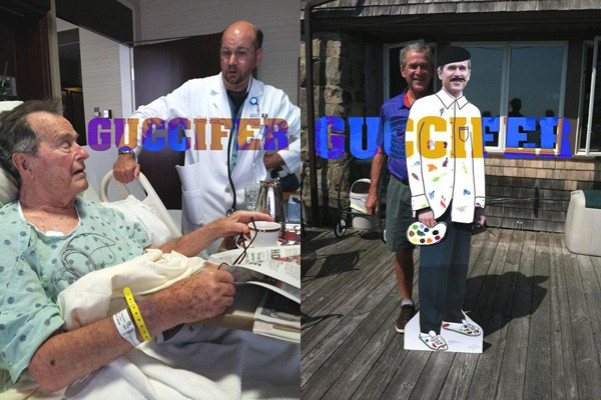 Email accounts related to former US president George W Bush along with several family members and close friends have been hacked, revealing a huge amount of personal and sensitive information.
Among the data obtained by the hacker, known as Guccifer, was a confidential list from October 2012 containing the names, addresses, mobile phone numbers and emails of dozens of Bush family members, including both former presidents, their siblings and children.
As first reported by The Smoking Gun, the hacker posted all the photos and emails to an online account which also appeared to have been hacked. The photos posted online include a number of paintings by George W Bush sent to his sister Dorothy Bush Koch, who was one of those who had their email accounts hacked.
The images are of paintings by Bush himself and include two self-portraits, one in the shower and one in the bath. There is also a photo of him painting at the family's Maine retreat.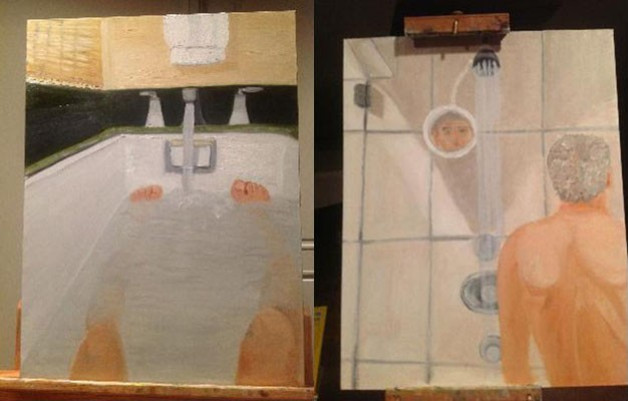 While the paintings may open George W Bush up to further ridicule, the hacked emails represent a much more worrying security breach for his family.
An email sent on 28 November by Neil Bush, son of George HW Bush, to several family members entitled "Report on Dad" included specific details on the 41st president's illness and prognosis.
A further email on 27 December, this time by Jeb Bush to his four siblings, noted his father's "kindness and good nature" and pointed out "how kind he was with President Clinton and he helped restore his sordid reputation. A very tough thing to do but with kindness, dad probably helped Bill Clinton more than anything he himself has done."
The former president's health was so perilous that in late December his chief of staff wrote to the Bush children informing them that their dad's "funeral team is having an emergency meeting at 10am just to go through all the details." The aide added Barbara Bush, their mother, was not to be informed of the situation.
The hacker managed to obtain a photo from Dorothy Bush's email account of George HW Bush in hospital.
FBI
The hacker told The Smoking Gun that the FBI has been investigating him for a long time, and that he has hacked hundreds of accounts.
Among the email accounts hacked were those of two personal friends of the Bush family - CBS sports presenter Jim Nantz and Willard Heminway, and old friend of the 41st president who live in Connecticut.
Among the correspondence was one email conversation between Bush Jr. and Nantz about playing golf in October 2010 in Dallas. The details in the email include the street address for Bush, as well as the four-digit code Nantz needed to gain access at a security gate.
Beyond the embarrassment for the Bush family in the details leaked by the hacker, the incident will be sure to raise national security issues surrounding the protection of former presidents.
The incident comes at a time when the US government is at a heightened state of awareness about the threat it faces from cyber-attacks both from within its borders and from outside.