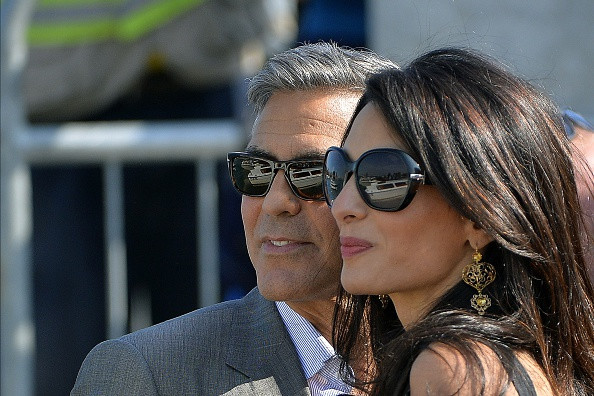 George Clooney and Amal Alamuddin are honeymooning in the UK after the actor purchased a multi-million pound mansion in Oxfordshire for his wife.
The couple are said to be staying at the £5m ($7.9m) home in the English countryside following their lavish wedding in Venice.
Clooney, 53, and Alamuddin, 36, will be staying at their new home until next week, according to the Mail on Sunday.
The mansion is less than a mile away from Highclere Castle where the hit ITV series Downtown Abbey is filmed. Clooney is set to appear in the programme's Christmas special this year.
According to reports, it was the human rights lawyer who chose the location for their new home in the UK.
A source said: "It was Amal who first set eyes on the place. It's her dream location.
"She was torn between Oxfordshire and Kent, but ultimately chose Oxfordshire because she felt most at home there. She first fell in love with it during her days there at university."
The couple's four-day wedding in Venice, reportedly at a cost of around £8m, was attended by over 100 guests, including Hollywood A-listers Matt Damon, Emily Blunt and Bono.