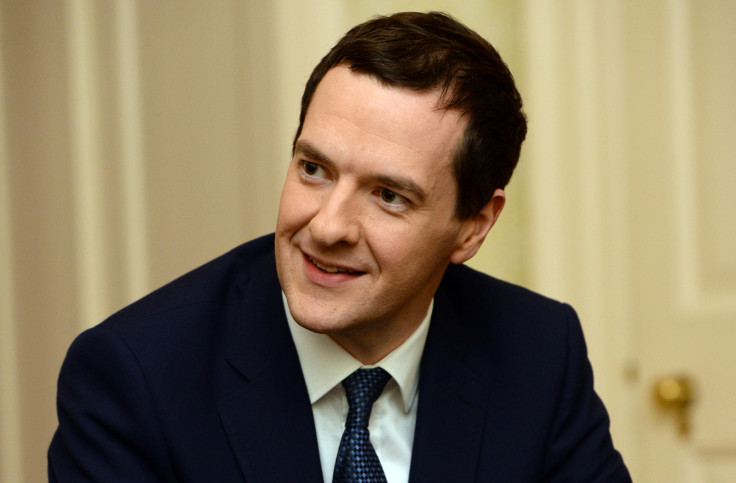 Labour's economic policies present a "clear and present danger" for British firms and amount to financial "madness", according to George Osborne.
The Chancellor, who spoke at the Federation of Small Businesses' (FSB) national conference in Birmingham, promised to continue to cut the UK's budget deficit as a percentage of GDP and claimed Ed Balls' plan would increase the national debt in 2016.
"When we have achieved so much, when we have come so far, do not put at risk the livelihoods of millions of people, do not put at risk our economic security by putting our national debt up – that would be madness," he said.
"And borrowing and spending with no regard as to the consequences of the economy for business or jobs is a clear and present danger to all that we have achieved
"So we, in this election, should commit now that we have got the national debt falling to keep it falling."
The comments come as the Office for National Statistics (ONS) said that public sector net borrowing had hit £6.9bn in February, down 34% from the same period last year.
The data also revealed that Osborne was on track to meet his target of reducing public sector borrowing to £90.2bn by the end of the 2014/15 financial year.
Osborne also committed to a "major" reform of the UK's business rates system at the West Midlands based event.
"This is my commitment to you: We will make a major change to the business rates and have in it in place for 2017 – all legislated for and the like," the top Tory said.
The FSB welcomed the pledge and explained that for many firms, "they are the biggest costs they face".
"The chancellor's commitment to reforming business rates will be received well by small businesses up and down the country," said John Allan, the national chairman of the FSB.
"Business rates cause so many problems for our members, often holding back their growth plans. For many firms, they are the biggest costs they face after rent and staff wages.
"A new system must be in place in 2017 and support measures must continue until we have fundamental reform."
The promise comes just days after Osborne unveiled his last budget of this parliament to MPs in the House of Commons.
The electorate seemed to respond favourably to the economic measures as the Tories took a two-point lead (35% vs 33%) in the opinions polls, according to YouGov.