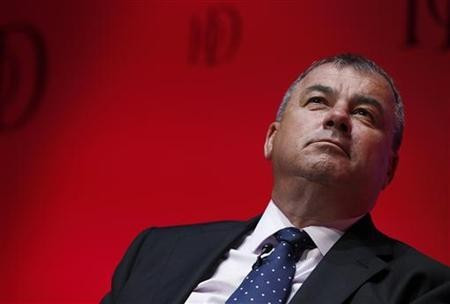 Brendan Barber, the general secretary of the TUC, has brushed off chancellor George Osborne's plans to offer workers shares in the company they work for in return for waiving employment rights.
Osborne outlined the policy, based on a report into employment law by government adviser Adrian Beecroft, in his speech at the Tory party conference. One suggestion by Beecroft was to give employers the ability to "fire at will" with no-fault dismissal powers.
As well as a worker waiving their rights to claim for unfair dismissal, they would also give up redundancy rights, the right to request flexible working hours and time off for training in return for shares. They would also be required to provide 16 weeks' notice of a firm date of return from maternity leave, rather than the usual eight weeks.
"We deplore any attack on maternity provision or protection against unfair dismissal, but these complex proposals do not look as if they will have very much impact as few small businesses will want to tie themselves up in the tangle of red tape necessary to trigger these exemptions," said Barber.
"This looks more [like it's been] said for effect than because it will make much difference but we will be vigilant to ensure that they do not represent the thin end of a future anti-employee wedge driven by the Beecroft report."
Employees who sign up to the new contract would receive between £2,000 and £50,000 in shares, and profits would be exempt from capital gains tax.
The government hopes to legislate by the end of 2012, with a view to bringing in the new contracts from April 2013.
"Owner-employee status will be optional for existing employees, but both established companies and new start-ups can choose to offer only this new type of contract for new hires," the Treasury said after Osborne's speech.
"Companies recruiting owner-employees will continue to have the option of inserting more generous employment conditions into the employment contract if they want to."
In his speech Osborne said that business owners, workers, and the taxman would be "all in it together" under the new plans.
"Workers of the world unite," he joked, mocking the followers of Karl Marx, whose Communist Manifesto coined the phrase.