Funding for Lending: Business Groups Welcome George Osborne Plan to Extend £80bn Scheme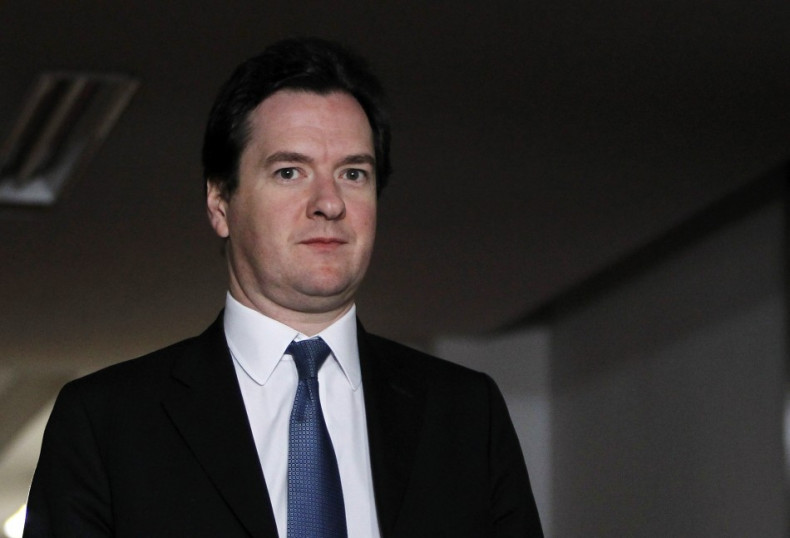 Business groups have welcomed reports that Chancellor George Osborne is about to expand the Funding for Lending Scheme so it specifically encourages more lending to smaller firms, after another set of disappointing data showed a large fall in business lending.
Osborne will shortly announce an expansion of the Treasury and Bank of England's flagship credit easing initiative, designed to improve the availability and affordability of bank finance for the real economy, to fend off criticism of FLS that it is not working.
"The proposed extension of FLS shows that the chancellor is listening hard and acting to address continued business frustration around tight credit conditions," said John Longworth, Director General of the British Chambers of Commerce (BCC), to IBTimes UK.
"While we will have to wait for firm details of the Treasury's proposals to emerge, we welcome the chancellor's determination to look at ways to make FLS work for UK businesses, many of whom still feel frozen out from access to finance.
"Much will depend on lenders' appetite for risk, but widening the types of business finance covered by the scheme can only be a positive move."
Under FLS in its current guise, banks are offered cheap loans by the Bank of England. The value of these discount loans is tied to their level of stock lending to the real economy. As this lending goes up, so does the amount of cheap money a bank can access.
This is intended to offer a financial incentive for banks to lend out at an affordable rate to parts of the economy most in need of finance, consumers and small-to-medium sized enterprises (SMEs).
However recent data shows that business lending is falling, despite FLS. Between December and February, business lending fell by £4.8bn, according to the Bank of England's Trends in Lending Report.
"It is becoming increasingly apparent to the Federation of Small Businesses (FSB) that further action is needed to get finance to small firms," said John Allan, national chairman of the FSB.
"We hope that opening up FLS to non-bank providers and not just relying on the high street banks is one way do that and means that more small firms should get access to the finance they need to grow.
"We look forward to hearing more about the initiative."
Some have argued that it is still early on in the scheme's life to draw any solid conclusions and that the fall in lending may have been worse without it, but frustration remains that the figures do not appear to show an improving picture for SME finance.
Osborne will outline the FLS expansion ahead of his May meeting with officials from the International Monetary Fund (IMF), which has urged the chancellor to slow down his austerity programme in the short term else risk dragging the floundering economy deeper into the mire.
In its World Economic Outlook report, the IMF slashed its UK growth forecast for 2013 to 0.7 percent, down from its previous prediction of 1 percent, adding that "consideration should be given to greater near-term flexibility in the fiscal adjustment."
His officials have said he will "aggressively" put his case to the IMF for continuing the current programme of cuts to public spending, despite ongoing weakness in domestic output leading to an ever-bloating debt pile at the Treasury.
The chancellor insists that structural fiscal reforms are essential to the credibility of UK public finances and so he cannot row-back on his strict austerity programme, which includes slashes to the government's large welfare bill.
Because of the UK's economic trouble, two of the three leading credit rating agencies - Fitch Ratings and Moody's Investor Services - have downgraded the country a notch from the top AAA status.
---
Follow @shanecroucher