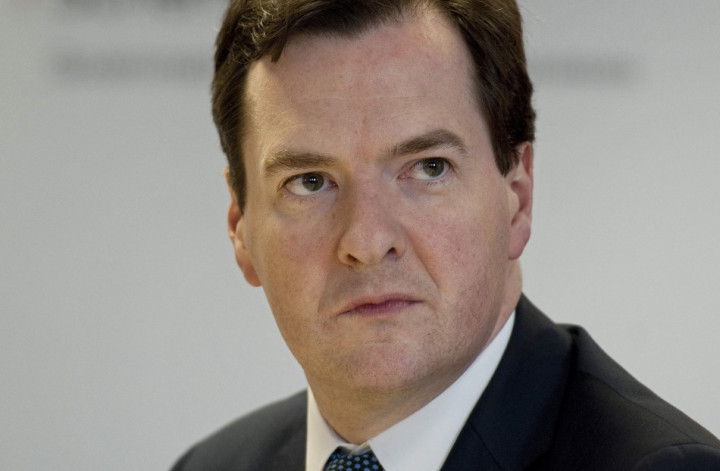 UK Chancellor George Osborne has insisted his Help to Buy scheme is not creating a new property bubble, despite soaring house prices driven by billions of pounds of government support.
Osborne told MPs on Parliament's Treasury Select Committee that Help to Buy, which offers consumers interest-free equity loans on house purchases and banks a government guarantee on consumer mortgages, only has a three-year lifespan.
"I don't think the situation at the moment looks like an asset price bubble," Osborne said, adding that the government will publish more details on the scheme in the "next couple of weeks".
Help to Buy, announced in Osborne's 2013 Budget, is designed to stimulate housebuilding in the shaky construction sector, which has seen output collapse since the end of 2011 and is only just starting to recover.
Britain desperately needs more housing stock in order to keep up with demand. Critics of Help to Buy say it will create a bubble because it will create far more demand than supply.
They add that Osborne should look at other ways of growing supply, such as capital investment from the government - which the Chancellor says the Treasury cannot afford. Critics say that tackling planning law bureaucracy, which the coalition has stalled on, will also help create more stable growth in housing.
If any future chancellor wanted to extended the scheme's existence past three years they would need approval from the Financial Policy Committee at the Bank of England.
UK House Prices Soaring
Several leading indicators show house prices are gathering momentum in the wake of two credit easing schemes - Funding for Lending and Help to Buy.
Halifax said house prices rose at their fastest pace in three years during June.
The Royal Institution of Chartered Surveyors' (RICS) seasonally adjusted house price balance leapt to +21 in June, from +5 the month before. It was the best reading since January 2010 and the largest single monthly improvement in in four years.
"After what has seemed like a very long wait we are finally starting to see what looks like the beginning of a recovery in the housing market," said Peter Bolton King, RICS global residential director.
Private industry data suggests housebuilding has kick-started again. The Markit/CIPS construction sector Purchasing Managers Index (PMI) reported two consecutive months of expanding output in May and June. Both expansions were put down to increased activity in residential building work.
"Housebuilding remains the mainstay of growth, helped by government incentive schemes," said Tim Moore, senior economist at Markit.
'Too Close for Comfort'
Former Bank of England governor Sir Mervyn King, who left his top role in June, has voiced caution over the Help to Buy programme.
"This scheme is a little too close for comfort to a general scheme to guarantee mortgages. We had a very healthy mortgage market with competing lenders attracting borrowers before the crisis, and we need to get back to that healthy mortgage market," he told Sky News.
"We do not want what the United States have, which is a government-guaranteed mortgage market, and they are desperately trying to find a way out of that position.
"So, we mustn't let this scheme turn into a permanent scheme. Now when is the right time to terminate it will depend on economic conditions at the time."
Osborne told MPs that he has had "lengthy discussions" with King over Help to Buy.
"He has been supportive - including in this respect - of things we are doing to mend the broken financial transmission system," said Osborne.
'Indentured servitude'
However a leading City analyst recently issued a stinging criticism of Osborne's Help to Buy scheme.
"Why are houses too expensive in the UK? Too much debt. So what is George Osborne's solution for first-time buyers unable to afford housing? Why, arrange for a government-guaranteed scheme to burden our young people with even more debt!" wrote Albert Edwards, head of the global strategy team at French bank Société Générale, in a research note.
"Why don't we call this policy by the name it really is, namely the indentured servitude of our young people.
"I believe it truly is a moronic policy that stands head and shoulders above most of the stupid economic policies I have seen implemented during my 30 years in this business."