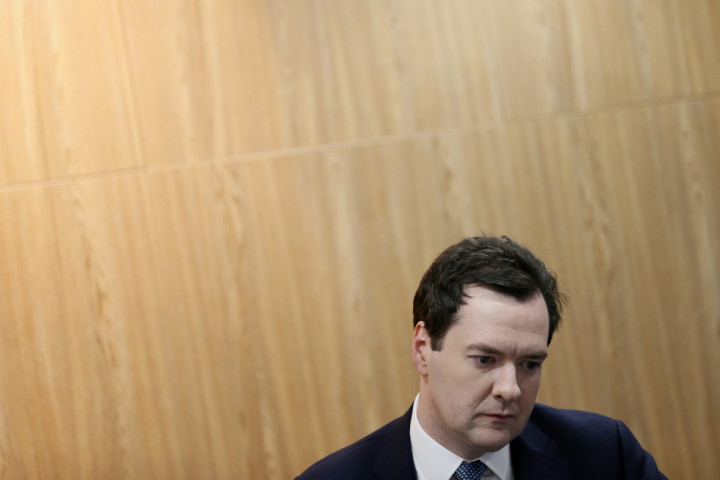 UK Chancellor George Osborne is preparing to announce a further £11.5bn of austerity cuts in his spending review, though public education and health budgets as well as international aid will be spared the Treasury's axe.
An average of 8% will be taken off unprotected Whitehall budgets in 2015/16 after weeks of negotiations between the Treasury and ministers. Osborne has already wiped billions off welfare spending, which he said would see no further cuts.
He was also expected to announce more stimulus measures from the government to encourage infrastructure work, such as housebuilding.
"We're saving money on welfare and waste to invest in the roads and railways, schooling and science our economy needs to succeed in the future," Osborne will tell the House of Commons.
"I know that times are still not easy for families, but we have a clear economic plan. We've stuck to it, it is working, and I'm determined to go on delivering it."
Among measures rumoured to be announced by Osborne are the scrapping of time-linked automatic pay rises in the public sector, removing winter fuel payments from expat pensioners, and more money for the security services.
Osborne had originally planned to finish his austerity programme within one parliament but is having to cut deeper and for longer because the economy has underperformed against forecasts by the independent fiscal watchdog, the Office for Budget Responsibility (OBR).
The Treasury makes its future spending decisions on the back of OBR forecasts.
Not only will austerity last longer, UK public debt will also soar higher than Osborne anticipated as weak output left him no option but to borrow more in order to maintain current spending.
He will miss one of his key fiscal targets - debt falling as a portion of GDP - by at least two years.
The latest debt figures show that the UK has a pile of £1.19tn, or 75.2% of GDP. This is expected to keep rising to a peak of 85.6% in 2016/17.
Incomes have tumbled amid a cocktail of austerity, global economic slowdown, real cuts in pay, a high cost of living and welfare cuts. Britons' wages are now at similar levels to a decade ago.
The economy appears to be gradually picking up, with 0.3% growth in the first quarter seeing the UK avoid an unprecedented triple-dip recession. Survey data from private industry suggests the service sector, which represents three quarters of all output, is gathering momentum.
Taken with similar data for the manufacturing and construction sectors, it implies 0.6% growth in the second quarter.
"This spending review is happening because David Cameron and George Osborne's economic plan has failed," said Chris Leslie, Labour's shadow financial secretary to the Treasury.
"Three years of falling living standards and a flatlining economy has led to billions more borrowing to pay for economic failure. Far from balancing the books by 2015, as the government promised, the chancellor is being forced to make even more cuts."