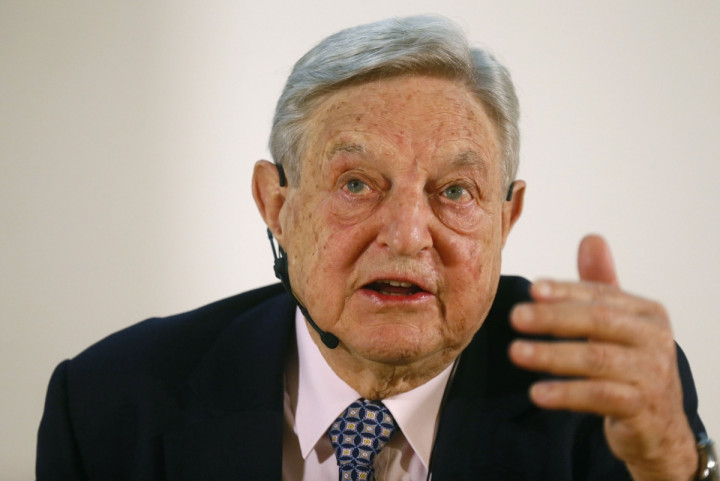 The solution to Europe's economic growth problem is for the European Union to issue bonds that will generate a €1tn of investment in the continent, according to billionaire financier George Soros.
But a political crisis in Europe and the threat from what Soros defines as a "New Russia" are risks to the EU's future success.
"The acute phase of the euro crisis is over, but now we are facing a political crisis," said Soros at an event in Brussels laid on by German media firm Bertelsmann.
"I'm happy to say that I underestimated the possibilities of changing the policies within the eurozone. I said since the crisis is over now you can only play at the edges. At the margins. But actually I now see a real hope of a growth policy emerging," said the billionaire, who was born in Budapest in 1930.
He backed Italian Prime Minister Matteo Renzi's call for EU bonds, guaranteed by member states, to be issued.
Soros said €100bn (£80bn, $137bn) raised from EU bonds should be used to improve the infrastructure in the 28 member state trading bloc – from smart grids, to high speed internet connections, to two-way gas pipes – which would generate $1tn of investment overall.
Coupled with the European Central Bank's (ECB) ultra-loose monetary policy and efforts to boost bank lending to businesses, Soros said that the stagnant economic growth problem in the EU "would largely be eliminated".
However, he added that German Chancellor Angela Merkel has said she would not let it happen in her lifetime so "we have got to find a roundabout way".
And he noted the rising euroscepticism following the result of the European Parliament elections, where parties such as Nigel Farage's Ukip and Marine Le Pen's Front National won in the UK and France respectively. This is another threat to the EU's ability to tackle the growth problem.
Furthermore, the structural problems in countries such as France, which has an inflexible labour market, will need to be addressed to make the EU more competitive in the global economy.
Moreover, Vladimir Putin's Russia presents an "existential threat" to the EU, said Soros. Russia recently annexed the Crimea region of Ukraine after a pro-EU uprising ousted the country's corrupt pro-Kremlin president Viktor Yanukovich. Fighting in Ukrainian cities with large ethnic Russian populations is ongoing.
In the battle for influence between the EU and Russia over countries like Ukraine, it is "very important that the EU prevail," added Soros.