UFC middleweight champion Michael Bisping has revealed he found it "laughable" that number one contender Yoel Romero requested for an interim title fight with Anderson Silva.
Bisping was expected to face number one contender Romero but instead, opted to face the returning Georges St-Pierre in hopes of getting a bigger payday.
"The Count" has received a lot of criticism for his decision with many fighters stating that his fight with "GSP" is holding the division up. Romero, who was "very bothered" that St-Pierre skipped him in the pecking order, proposed an interim title fight with Silva as a backup plan.
The Cuban's rationale was that every other top fighter was booked and that he had never fought "The Spider" before. However, Silva was eventually booked in a fight with rising star, Kelvin Gastelum, and Bisping could not help but take a jab at Romero.
"You've got Yoel Romero calling for an interim title shot, which is just desperate," Bisping said on his podcast "Believe You Me". "It's laughable. It's desperate."
"Interim titles are for if the champion is hurt or injured or taking time out. None of that's happening. GSP's fighting for the belt. So shut up, fight someone else in the meantime or sit on the side. One or the other."
Romero, however, is not the only fighter Bisping responded to. Ronaldo "Jacare" Souza said he wished both St-Pierre and Bisping got knocked out in their title fight and even recently stated that he's open to retiring if he grows tired of waiting for a title shot.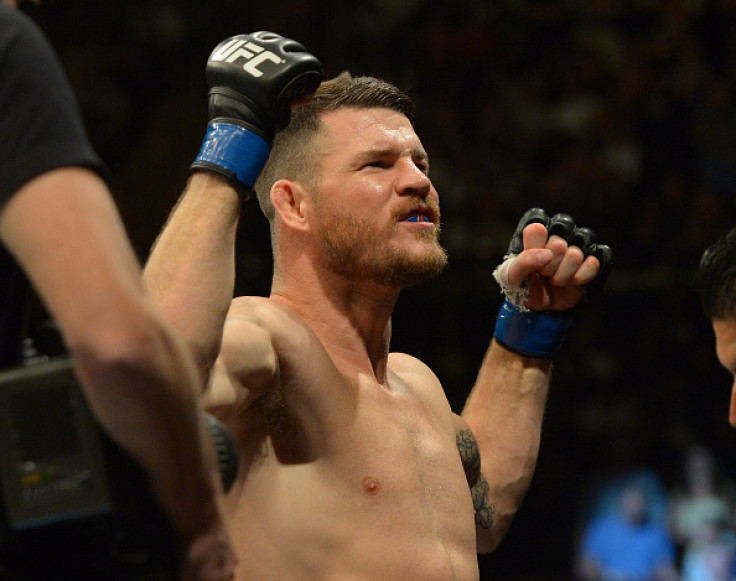 "Well first and foremost, 'Jacare' come on, my friend, that's a very, very nasty thing to say. I thought you were all about love and God and this and niceness and spreading the beauty of jiu-jitsu and all this s*** but yet you call for us both to get knocked out? That's not very Christian is it?" he added.
"Listen, I understand his frustration, of course. But the fact of the matter is he [Jacare] did lose to Yoel Romero. So he's only won two fights since then. So he's really got no one to be mad at but himself. He lost around a year ago so it is what it is. Yoel's ahead of him when this fight happens."