UFC middleweight fighter Kevin Gastelum has revealed that he wants to win titles in more than one division as he is also targeting the welterweight belt.
The Ultimate Fighter 17 winner, who has a 14-2 record in MMA, moved up a weight class to middleweight after struggling with cutting weight in the welterweight division, and has impressed ever since.
Gastelum recently defeated UFC legend Vitor Belfort in impressive fashion and had previously retired Tim Kennedy at UFC 206. Following his TKO victory over Belfort, the Mexican-American announced that he was on a "legends a**-whooping tour" and challenged Anderson Silva to a fight in Brazil.
Gastelum got his wish as it was confirmed that he would face "The Spider" at UFC 212 in Rio de Janeiro. But despite a 3-0 record at middleweight and a bright future ahead of him, the 25-year-old is still eyeing the welterweight title.
"I'm thinking about getting the 170 belt," Gastelum said, as quoted on The MMA Hour. "But, I'm thinking about getting the 170 belt, but if I have to get the 185 belt before, so be it."
Gastelum added that he is simply keeping his options open, as he believes a win over Silva would merit himself a title shot, but with the current state of the chaotic middleweight division, it may not happen.
"We'll see after this fight. I dunno. Hopefully I'll be in a position when I win this fight I can lay out a few options and see what they are and go from there. Next step would be title shot at '85, but realistically that might not happen," he added.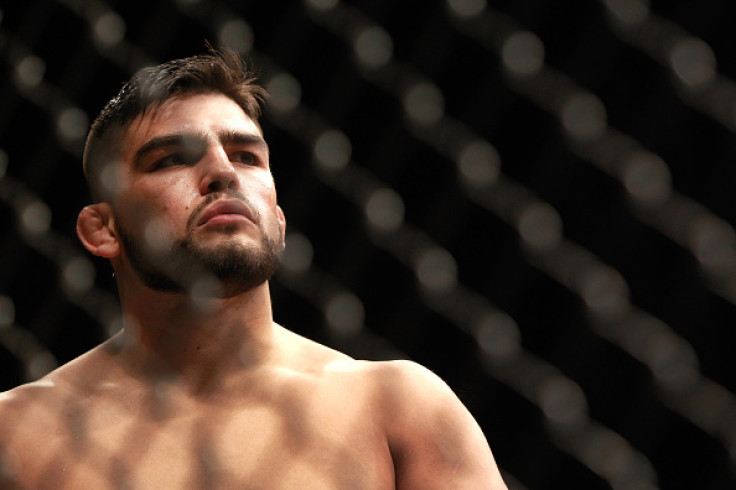 However, any shot at Tyron Woodley's welterweight belt would hinge on Gastelum taking care of his diet as he missed weight three times in two years while fighting at 170 pounds. But the San Jose native insists he will not miss weight anymore.
"I just know that I can make it. I just had to figure out a healthy way to make it. Instead of cutting it all, I had to figure out how to make my body work and how to do it right. For sure," he explained.