Gerard Pique has Ruled Out Return to Manchester United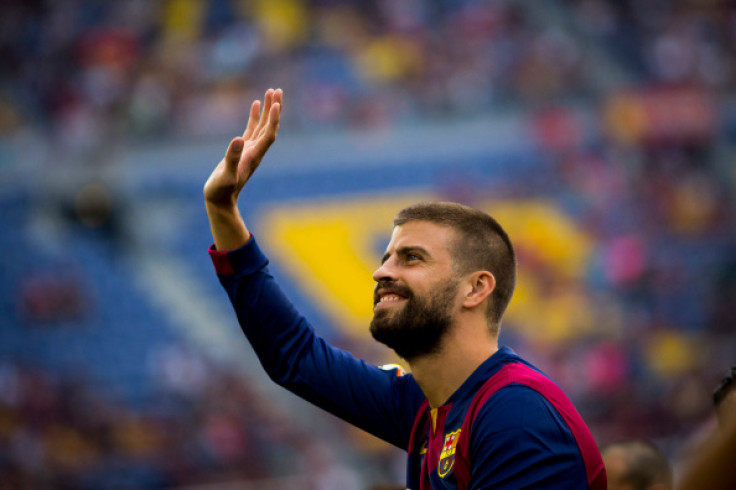 Barcelona defender Gerard Pique has completely rubbished rumours linking him with a return to Manchester United, stating that he is happy to remain with the Catalan club until the end of his career.
The Spanish international, who started his career with the Barcelona youth team, moved to Old Trafford in 2004, but returned to Barcelona in 2008 after failing to consistently break into the United first team.
Pique has found playing time hard to come by this season after starting just three of Barcelona's seven league games with new manager Luis Enrique preferring the partnership of Javier Mascherano and new summer signing Jeremy Mathieu.
However, the 27-year-old defender has ruled out a move away from his hometown club and wants to end his career as a 'Blaugrana' like former club captain Carles Puyol.
"I love this club for its history, its style of play and its connection to Catalunya," Pique said, as quoted by Goal.
"I love it here. I am at the best club in the world right now. I have no intention of leaving now or later. I've just signed a new contract and I want to retire a Blaugrana, just like [Carles] Puyol did."
"You never know what the future holds, but right now, I love this city, I love the people in the club, and most importantly, I love the institution. I don't see myself leaving," the former United defender added.
Apart from that, the defender was quizzed on Xavi Hernandes and former team-mate Paul Scholes. But Pique refused to make a comparison, and believes both are 'technically' amazing.
"You cannot make me choose between them! You could say Xavi because of international titles, but the two of them are technically amazing," Pique concluded.
© Copyright IBTimes 2023. All rights reserved.