Roy Keane: Brian Clough Better than Sir Alex Ferguson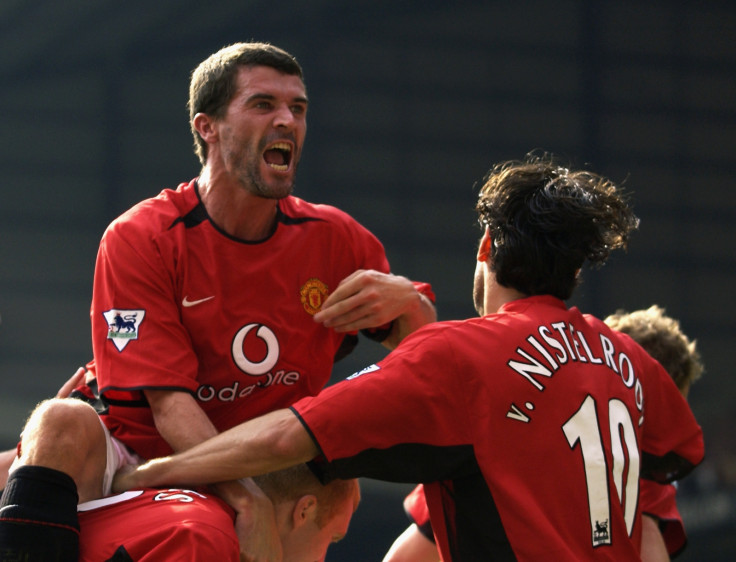 Former Manchester United captain Roy Keane has revealed some explosive truths about his relationship with former manager Sir Alex Ferguson in his new autobiography The Second Half.
Keane, who was a stalwart at Old Trafford during his 12-year stay, was unceremoniously dismissed in 2005, following an interview with MUTV where he criticised his teammates for the poor performance against Middlesbrough.
The current Aston Villa assistant manager started his career with Nottingham Forest under Brian Clough and then moved to United in 1993. Despite winning a plethora of titles and captaining the Red Devils under Ferguson, the former Republic of Ireland international rates Clough as the best manager he has played under.
"I worked under two great managers and I put Brian Clough ahead of Alex Ferguson for a simple reason. What was the most important thing in my football career? Brian Clough signing me. That kick started everything," Keane said, as quoted in the Daily Mail.
He agrees that both managers were brilliant in their own way, but believes Ferguson was only successful because of his 'ruthlessness.' He labels Clough a 'genius', who helped him and his family and believes the Englishman is underrated despite winning the European Cup in consecutive years as manager of Forest.
"Different managers, both brilliant. I think Clough's warmth was genuine. I think with Sir Alex Ferguson it was pure business – everything is business. If he was being nice I would think: 'This is business, this," the former United captain explained.
"He was driven and ruthless. That lack of warmth was his strength. United was a much bigger club than Forest but his coldness made him successful."
"[on Clough] A brilliant, brilliant manager. The man was a genius, he was good to me, good to my family, he never lied to me, he treated me with respect and gave me time off when I was homesick," the Irishman reminisced.
"You look what Brian Clough achieved and it's scary. Winning the European Cup back to back with a club like Forest, unbelievable. I don't think we'll ever appreciate what the man did."
However, the former Republic of Ireland international has admitted that he would like to take a bit of Clough's warmth and Ferguson's ruthlessness and add a bit of his own style when it comes to managing a team.
"I think that's amazing. As a manager I would take Clough's warmth and Ferguson's ruthlessness and put them in the mix – but also add my own traits," Keane concluded.
© Copyright IBTimes 2023. All rights reserved.