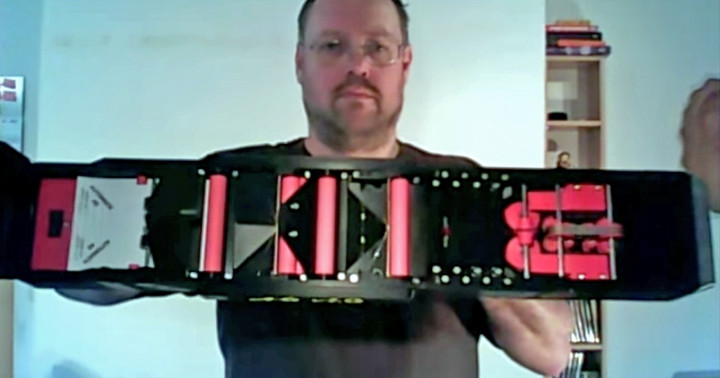 A German designer has used a 3D printer to create a machine gun that shoots out paper aeroplanes.
Dieter Michael Krone, who lives in Düsseldorf, invented the "Automatix A6", a handheld device that accepts sheets of paper, folds them into precision designs and then shoots them out.
The designer, who has also published books, runs Papierfliegerei, a website teaching the basics of folding paper aeroplanes based on real fighter jet designs such as the Avro Vulcan RAF bomber, the Lockheed Martin F-22 Raptor and sci-fi fantasy Star Trek spacecraft like the Delta Flyer.
"A little tinkering from me that shows what you can do with 3D printers today," Krone says on his YouTube video page.
"Most parts of this paper aeroplane machine gun [were] printed by fabberhouse.de [while] the rest of the parts [were bought] via [the] internet or hardware store."
Last year, a US group successfully made a working gun with a 3D printer and wanted to release its blueprints so anyone in the world could download and make their own but the US Department of State made it take the instructions down.
Gun control laws continue to be strict in Europe, making 3D-printed guns illegal, but it is unlikely many people will have a problem with Krone's paper aeroplane machine gun. It is certainly a quirky design but it shows what home DIY knowledge of electronics and 3D printing can achieve.