German police have detained a man on suspicion of planning "significant" crimes at the forthcoming G20 summit, which will be attended by world leaders including Donald Trump and Vladimir Putin.
A 30-year-old was arrested in Rostock, around 100 miles north-east of the host city, Hamburg, on Sunday (2 July), European news site The Local reports.
Officers from Hamburg also uncovered an "enormous" arsenal of weapons at two addresses, compounding fears that the 7-8 June conference could be marred by violent protests.
The weapons, which included throwing knives, precision slingshots, pyrotechnics and unknown chemicals, were found at addresses in Hamburg belonging to two men, aged 30 and 26, also on Sunday.
Germany's second largest city is bracing itself for anti-globalisation activists from across Europe as an atypically controversial group of world leaders prepare to arrive.
The Guardian reports that protesters are planning to use police crowd control tactics to "kettle" the likes of Trump, Putin and Turkey's Erdogan – blocking them into the city centre.
Critics are questioning whether the choice of venue, close to a neighbourhood with a history of civil unrest, was a wise decision.
Yesterday (2 July), around 10,000 protesters in Hamburg marched peacefully to protest against climate change and global trade policies.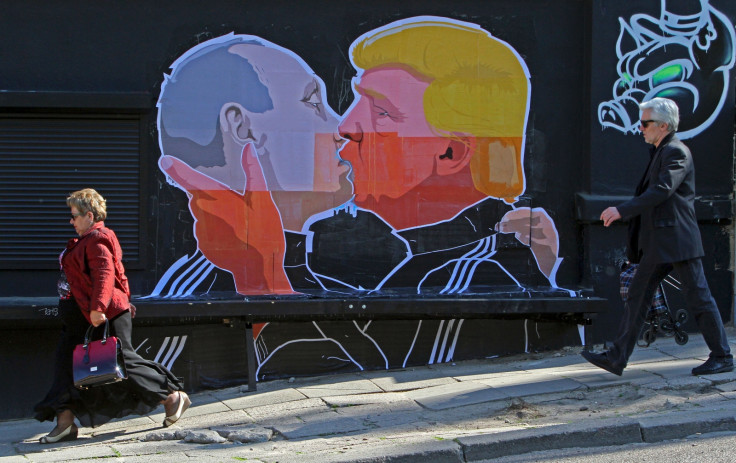 However, the recent arrests will reignite concerns that the summit could spark a repeat of the bloody scenes witnessed at the 2001 G8 meeting in Genoa.
Those demonstrations, considered the peak of the worldwide anti-capitalist movement, resulted in 500 injuries and 329 arrests.
Some 50,000 - 100,000 people are expected for this Saturday's "G20 Not Welcome" march in Hamburg.
A no-fly zone will be enforced around the city from 6pm on 6 July until 6am on 9 July. In a tweet, Hamburg Police specifically warned against the use of drones during this period.