Women working in Donald Trump's White House earn 20% less than their male colleagues, according to new analysis.
The White House gender pay gap has almost doubled since Barack Obama left office and is also higher than the US average.
For every dollar that the average man working in the White House earns, the average female employee earns just 80 cents, says CNN.
This is primarily because men tend to occupy more senior positions at the White House. Only six of the highest paid 22 employees are women, according to the network.
CNN's analysis was based on the latest White House annual report to Congress, which discloses the salaries of all White House personnel.
The average man earned $104,000 (£80,000) while the average women earned $83,500.
Analysis of the 2016 annual report by the American Institute think-tank employed the same methodology and found that women earned 10.75% less than men during Barack Obama's final year in the White House.
In addition, US Labor Department data from 2016 showed that women across America earned an average of 18% less than men.
CNN says that Ivanka Trump and Jared Kushner's salaries were not disclosed in the annual report, along with one other employee they could not ascertain the gender of.
Ivanka, a self-professed champion of women's rights, has been criticised for her complicity in an administration that has rowed back on legislation ensuring fair pay for women in the workplace.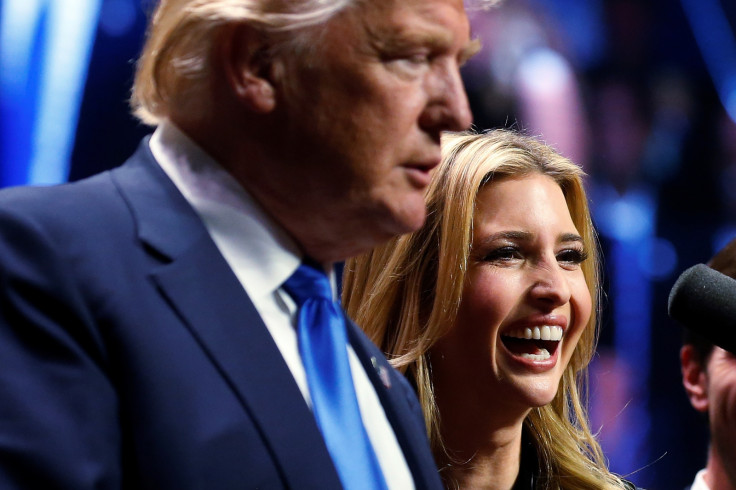 To mark Equal Pay Day on 4 April, she tweeted: "#EqualPayDay is a reminder that women deserve equal pay for equal work. We must work to close the gender pay gap!"
However, comedian Chelsea Handler replied: "Ivanka Trump commemorates "Equal Pay Day" by posting her support on a week after her Donald Trump rolled back on Obama-era fair pay rules?"
CNN's analysis comes in the wake of a controversy that saw the president retweet a video that depicted him 'assaulting' the network.