A man described as a 'free spirit' was shot and run over in Washington state on Sunday (25 June) while dragging a dead raccoon down a country road on a 15ft rope. The suspect is believed to have become upset because he thought the raccoon was a dead dog.
The shirtless, bearded victim was intending to use the animal as bait in a crab pot. Prior to the attack, Mason County Police had received calls from several other people who believed the man was towing a dead dog.
Q13 Fox News reported that the deputies responded to these calls and established that the unnamed victim was in fact dragging a raccoon down the road, which is not illegal.
They even offered him a lift to his destination but he refused because it would have meant leaving his roadkill behind, which he needed to have to catch crabs in a nearby creek because he was broke.
Police then received another call: a Caucasian male driving a black truck was pointing a gun at the raccoon-catcher on Route 3 near Lake Devereaux Road.
The driver, also under the misapprehension that the victim was carrying a dead dog, shot and hit the victim with his vehicle, hospitalising him, before fleeing.
"In my eyes, it's a form of vigilante kind of justice, and it's inappropriate and it's dangerous to the public," said Mason County Sheriff's Office Detective Chris Liles said. "It's a situation where the suspect kind of thought he could handle the law himself."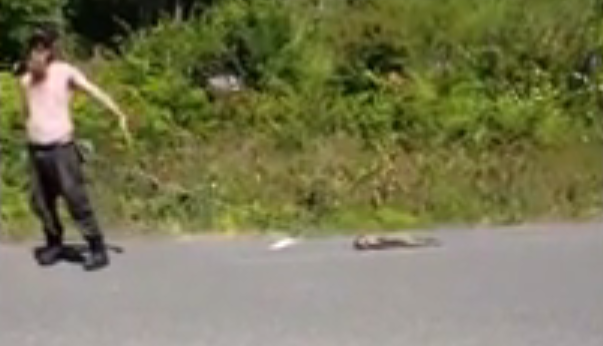 Police warn that the suspect, whose extended truck is believed to be a 1992-97 Ford, is armed and dangerous. If a member of the public believes they have seen him, they should not approach but contact authorities.
The victim has now been released from hospital. Jake Schley, a friend, has set up a fundraising page on Facebook to raise money for him.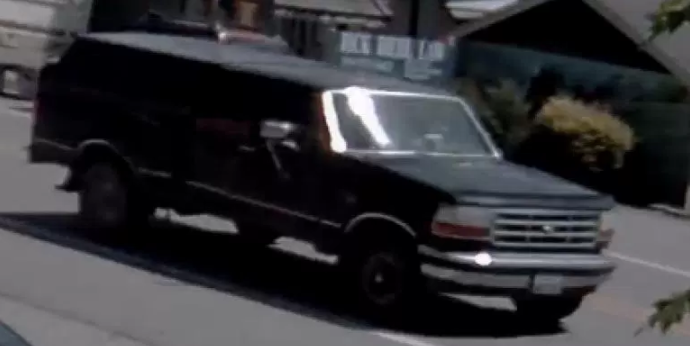 Schley had driven past the victim shortly before the attack and filmed a short clip of him with his raccoon.
"He is a free spirit and lives off the land," Schley told Q13. "I am jealous of the life he lives, with not a care in the world and a smile on his face and love in his heart. He is truly a great person."
Audio footage of the call made to police has also been released. In it, a female member of the public says: "He's aiming the gun at him. Oh my God! He's aiming a gun at the guy dragging the raccoon. Now the guy's swinging the raccoon around."