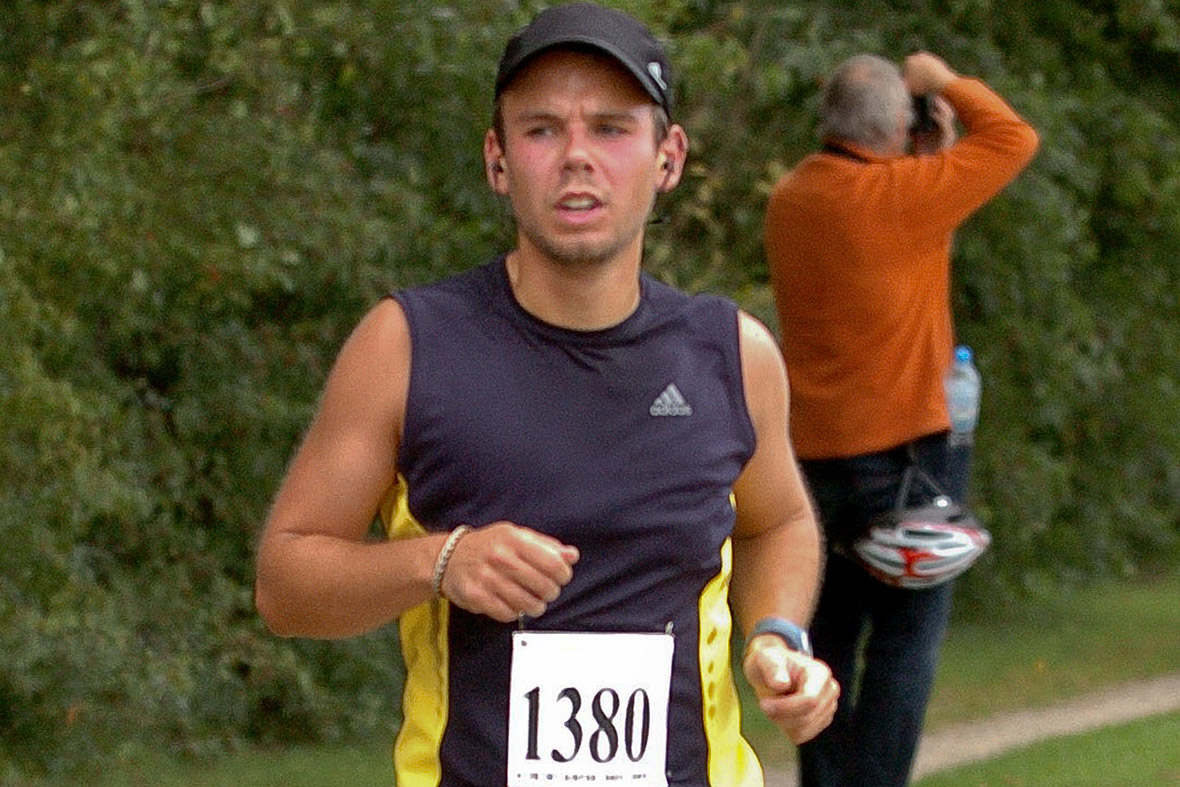 The 27-year-old co-pilot Andreas Lubitz believed to have deliberately crashed Germanwings Flight 4U 9525 plane, killing 149 passengers, trawled gay porn websites and sites relating to suicide, investigators have revealed.
He also feared losing his eyesight and was suffering from depression.
A police source in Dusseldorf revealed: "We have a team disassembling his computer, and that of his girlfriend, because the information that we received was that he trawled the dark side of the web visiting, among other things, sites containing gay porn, suicide themes and sexual perversions."
The reports emerged after police started examining documents and a computer from his flat in Dusseldorf – the same one where ripped-up sick notes were discovered in the rubbish.
At a press conference, Marseille prosecutor Brice Robin said: "We have asked for information from the German investigation on both his profession and personal background'.
He added: "He [Lubitz] did this for a reason which we don't know why, but we can only deduct that he destroyed this plane."
Troubled personal life
The pilot was the target of gossip about his sexuality after briefly working as a flight attendant.
Lubitz was given the nickname "Tomato Andy": a German term for repressed homosexuals.
The anti-gay slur is based on the fact that while a tomato is thought to be a vegetable, it is really a fruit, according to Gay Star News.
Reports have suggested he was troubled by his sexuality and also seeking treatment for vision problems. Lubitz had recent hospital treatment for his eyesight, according to officials close to the German investigation.
It was also revealed that the 27-year-old was treated by four psychiatrists in the months leading up to the fatal plane crash, reported the Sun.
A "small mountain" of drugs believed to be antidepressants were found at Lubitz's apartment.
Antidepressants are used to treat range of conditions, including anxiety and panic disorders, obsessive-compulsive behaviour, phobias, post-traumatic stress disorder (PTSD), chronic pain, as well as moderate and severe depression.
Mystery medical condition
However, officials at Dusseldorf University Hospital stated that they had treated Lubitz on 10 March, but not for depression. They also refused to confirm whether the pilot had been a patient at its specialist eye clinic.
Police also found a diary at Lubitz's Dusseldorf flat in which he wrote of his fears that he would be "found out" and lose his job.
"I have too much work and I am not able to do my job properly," he noted.
Ralf Herrenbrück, Dusseldorf attorney-general said no suicide note was found by investigators and there was "no reason to suggest political or religious motives" at Lubitz's home.
"However, documents of a medical nature were recovered which refer to an existing illness and treatment by doctors," he added.