Recordings on the black box from the doomed Germanwings flight have revealed Captain Sondenheimer shouting "Open the godamn door!" as he tries to break into the locked cockpit.
According to transcripts published in German newspaper Bild, the recordings begin normally, with Captain Sondenheimer apologising to passengers for a 26-minute delay in Barcelona.
The captain then talks to co-pilot Andreas Lubitz, who tells him he can go to the toilet at any time, and that he will take control of the plane.
Shortly after, at 10.27am, the aircraft reached its cruising height of 38,000 ft and the captain tells his co-pilot he can prepare for landing.
According to crash investigators, Lubitz's replies to the captain with cryptic comments such as "hopefully" and "we'll see".
Then Lubitz tells his captain, "You can go now."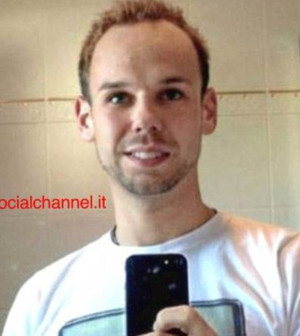 Soon after, the sound of a chair being pushed back can be heard, with a door opening and closing.
At 10.29am, the flight radar records that the plane is descending. At 10.32am, air traffic controllers attempt to contact the aircraft but receive no response. An automatic alarm signal sounds at this time.
Soon after, sounds of loud banging are heard on the recording, with Sondenheimer shouting: "For God's sake, open the door."
Passengers are screaming in the background and at 10.35am "loud metallic banging against the cockpit door" is heard.
There were reports that Sondenheimer used a crowbar to try and break down the cockpit door, according to Bild. A Germanwings spokesman also confirmed that a crowbar was on board the plane.
About a minute and a half later there is another warning message: "Ground! Pull up! Pull up!"
Sondhenheimer is shouting: "Open the goddamn door!" Lubitz did not reply. Only the sound of his breathing is heard.
Marseille prosecutor Brice Robin gave the account of the cockpit voice recordings at a press conference. He said: "The intention was to destroy the plane. Death was instant. The plane hit the mountain at 700kmh (430mph).
"I don't think that the passengers realised what was happening until the last moments because on the recording you only hear the screams in the final seconds."
Questioned if he believed the plane crash could be called a suicide, he said: "People who commit suicide usually do so alone… I don't call it a suicide."