Gerrard: Liverpool Need the Spirit of Istanbul to Win the League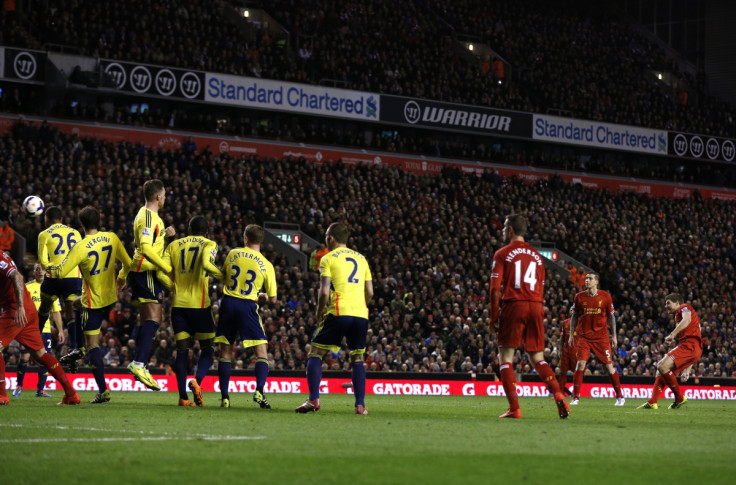 Liverpool captain Steven Gerrard has revealed that his side needs the spirit of Istanbul to win the Premier League as they enter their last four games in the season.
Ther Reds completed a memourable win over AC Milan to win the Champions league in 2005, an achievement which is still etched in the hearts of Liverpool supporters.
Gerrard was central to their performance and the same man is willing to take his side to yet another milestone as Liverpool search for their first domestic title in over 24 years.
The Merseyside club are currently two points ahead of Chelsea in second place and seven ahead of Manchester City in third, who have two games in hand.
Liverpool opened up a gap between themselves and City with their win at Anfield where the Reds rode on the back of goals by Raheem Sterling, Martin Skrtel and Philippe Coutinho to overcome the Citizens.
They were in for a scare as City came back from being 2-0 down to equalise but a mistake from Vincent Kompany proved costly as Coutinho was on hand to slot the ball past a diving Joe Hart.
"Every game is getting bigger because we are getting closer to the last game of the season," Gerrard said.
"Manchester City was always going to be huge because they are in the race with us but Norwich now become Manchester City. Norwich become Chelsea. Norwich become Manchester United. That's how big it is.
"We have got to treat Norwich like we treated AC Milan in 2005. That's just how football is. We can't think about what colour shirts Norwich are wearing and the personnel in them.
"We have got to treat them like the best team in the world.
"It is a remarkable run but you get nothing for it. You get a pat on the back. We've all had them but they come and go. What is key as a footballer is getting something to show for all the hard work.
"We have been on a magnificent run. We could win 13 on the spin but lose the last one and we will get nothing. Nobody will remember it. The only way people will remember it is if we go on and win it," he concluded.
© Copyright IBTimes 2023. All rights reserved.