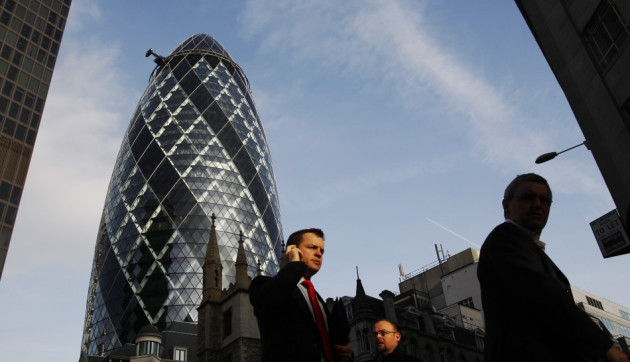 The co-owners of the Gherkin tower have filed for insolvency with a German court as they attempt to restructure the business.
Germany property group IVG Immobilien said it will submit plans for reorganisation to the court prior to Christmas and schedule a vote for its creditor committee in January 2014.
Should the court agree to IVG's request, the company plans to exit insolvency proceedings early next year via a debt-for-equity swap.
IVG amassed over €4bn ($5.5bn, £3.3bn) in debt during a rapid expansion when it financed a business and hotel related complex at Frankfurt airport called "The Squaire".
It was also affected by regulatory strictures requiring European banks to reduce their exposure to property.
IVG sought protection from creditors in August 2013 after a debt-for-equity swap plan foundered.
"We have been able to use the time during which we were protected (from creditors), in order to create the prerequisite for a successful restructuring," chief executive Wolfgang Schaefers said in a statement.
Germany reformed its insolvency laws in March 2012 to make it easier and quicker for companies suffering from illiquidity to implement a US-style reorganisation within a few months.