Ghost-Hunting Selena Gomez: I Like To Be Scared
Former Disney star visits haunted houses during concert tours - just to be spooked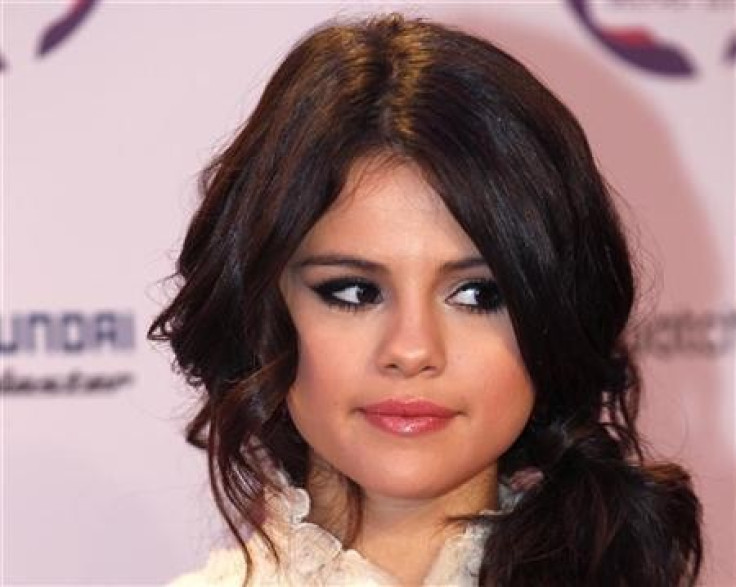 Selena Gomez has revealed that she goes a little further than the cinema to satisfy her penchant for the supernatural.
The 21-year-old singer has admitted that she loves hunting ghosts across the globe to get her paranormal fix.
"I like being scared - a lot," she told radio station KISS FM. "I like going to haunted houses."
On one particular occasion, Gomez, a former girlfriend of Justin Bieber, got more than she bargained for.
"I went to a haunted hospital. I should have brought a couple of guys but I took all girls," she said.
"We saw things. We walked into this room and we were supposed to stay there for a minute and be quiet so we could hear things. I don't know if they were messing with us, but the stories they told us were freaking me out."
Fellow pop star Miley Cyrus, 20, recently claimed that she had encountered a ghost while staying at an apartment in London in 2009.
"It was so terrifying. I thought I had seen a little boy sitting on the sink watching me take a shower so I felt really freaked out," she told Elle magazine.
"I was sitting there the next night and maybe I'm crazy, but I could have sworn I could see this little boy sitting there on the sink, kicking his feet.
"I had to move. That's not a lie. I will never stay there ever again."
© Copyright IBTimes 2023. All rights reserved.