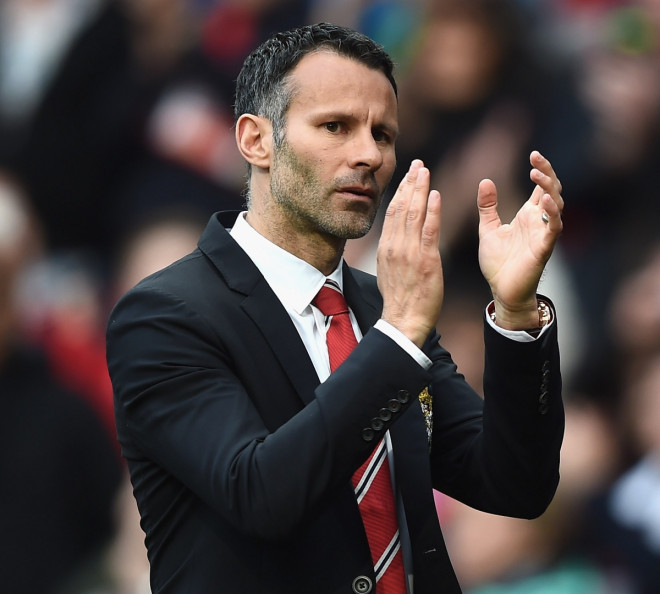 Ryan Giggs believes that Manchester United's future depends on their ability to bring in new players in the summer transfer window and hopes that the present players in the squad get better.
The Red Devils have performed badly this season and suffered their first home defeat under Giggs, as the reigning Champions fell to a 1-0 defeat at the hands of relegation-battling Sunderland.
Louis van Gaal is tipped to replace Giggs, who won his first game in charge against Norwich and is looking to pursue a career in management at another club before finally making the move back to Old Trafford.
The midfielder believes that there is still quality in the dressing room and it has not come through this season.
United are set to miss out on European football for the first time since 1990, currently languishing in seventh spot, 20 points behind league leaders Manchester City.
"I think the fans understand. The fans have been great this year, the supporters understand that we all want to be back up at the top and, if it takes a bit of time, then I'm sure they'll support us and we're all pulling in the right ­direction," Giggs said.
"It's a big summer. Obviously it's not been a great season, so for us to get back up there we need to improve, whether that be young players getting better or players who haven't had ­experience getting better.
"Obviously players are going to come in. And at United, you obviously need that bit of quality that we didn't show today but I still maintain there's quality in the dressing room.
"With Manchester United you've got to try and challenge every year so that's what we'll do. Whether it will happen we'll have to wait and see, but you've seen it with Liverpool.
"I don't think anyone here would think that Liverpool would be in the position they're in this season – that they've had a great season – so it can happen. The best thing to do is ­obviously get the best man for the job and if that takes time, then so be it.
"I don't think it's necessary that it needs to be sorted quickly, it's just the best man for the job," he concluded.