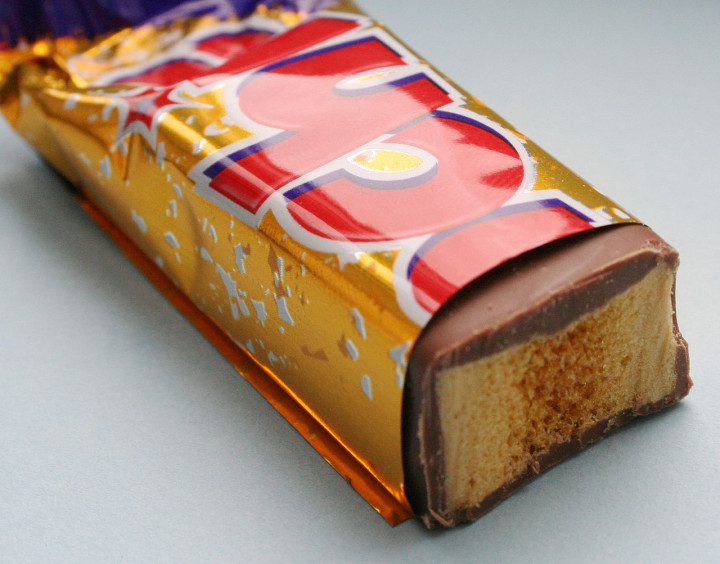 NHS staff at a hospital in Poole are dishing out some unusual advice to young mothers: give your babies sweets, crisps and chocolate bars if they have trouble feeding.
The leaflets, distributed to parents attending feeding clinic appointments at Poole Hospital NHS Foundation Trust, recommend feeding children aged over eight months Kit Kats, meringue, Milky Way bars and Wotsits, found The Telegraph.
It suggests parents give "finger foods" to children who struggle with "managing lumpy foods". These foods can be broken down into three categories, the leaflet reads: "Bite and Dissolve", "Bite and Squash/Suck" and "Easy Chew Food". Wotsits, Quavers, Skips and Pom-Bears feature under "Bite and Dissolve", as well as Mini Cheddars and meringue.
The leaflet also says Kit Kats, Crunchies and Ripple chocolate bars are suitable "if a child sucks food well".
The unexpected advice contrasts with other well-known nutritional advice for children that recommends children under a year should only be given foods with no added sugar, which means no junk food.
The NHS Choices website advises that parents encourage healthy eating. It reads: "Do not give them [babies] foods or drinks with added sugar, or salty or fatty food, as this will make them more likely to want them as they get older."
Some healthy foods including vegetable "finger food" including carrots and parsnips also appear in the leaflet, but so do fried onion rings, Flumps, Turkish Delight and Iced Gems.
Childhood obesity in the UK has surged by 40% in the last four years of primary school, it was reported this week. A cross-party group of politicians recently called for the issue to be treated as a "national emergency" and recommended that a cabinet-level minister for children tackle the problem.
Tracey Nutter, director of nursing at Poole Hospital NHS Foundation Trust, told The Telegraph that the leaflet was the "first of several documents given to a small number of parents with babies and toddlers who have significant feeding problems and are failing to progress onto solid food for a variety of medical or developmental reasons".
The foods are "not intended as meal replacements or as a means to put on weight", she added.