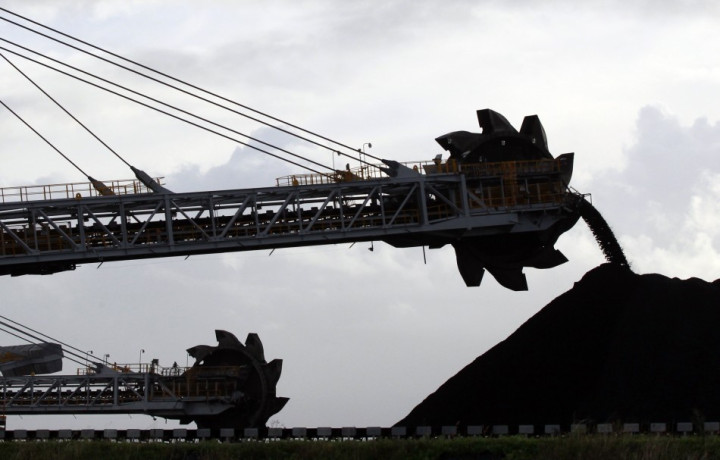 Lower demand for Australia's commodities has slowed mining activity in the resource-rich country. A drop in prices, higher costs and an excess supply has forced coal miners and mining services companies to trim operations, letting go of some 1,000 employees this week.
Anglo-Swiss miner Glencore Xstrata is the latest to announce job cuts. The company proposes to reduce production at its Newlands and Oaky Creek mines in central Queensland, which will lead to a loss of 450 jobs by the end of 2013.
In a statement, the company said: "Against a backdrop of lower coal prices, high input costs and the strong Australian dollar, the decision to cut production at the mining operations has been taken to maintain viability in a challenging market."
On 26 June, Glencore Xstrata announced it would lay off 46 employees at its Ravensworth coal mine in the Hunter Valley, while coal miner Peabody Energy said, on the same day, it proposed to slash around 450 contractor jobs in Queensland and New South Wales (NSW).
London-headquartered miner Anglo American's chief executive, Mark Cutifani, said on Wednesday that about 9,000 mining jobs had been axed in Queensland and NSW over the past year. He admitted, "It does look pretty grim, certainly for the thermal coal industry."
Cutifani said Australian coal miners were facing increasing competition from exports out of Colombia, Indonesia and South Africa. He said the fact "US and Canada, formerly high cost producers compared to Australia, have emerged as aggressive cost competitors" was adding to exporters' woes.
Australia is the leading exporter of coking coal, used to make steel. It is the second-largest exporter of thermal coal, after Indonesia, which is used to generate power.
The continent is struggling to move away from mining-led growth. Mining activity has peaked and government data from May showed A$150bn ($144bn, €111.7bn, £95.6bn) worth of resources projects have been shelved or pushed back.
A May research note by the world's biggest bond manager, Pacific Invesment Management (Pimco), said Australia would have to further reduce record-low interest rates in order to fill a "physical" and "economic" hole that has emerged from slowing mining activity and investments. "Lower interest rates will likely be required to support domestic demand as Australia transitions away from mining-assisted growth," said Pimco economists Adam Bowe and Robert Mead.
The Reserve Bank of Australia kept the cash rate unchanged at a record low of 2.75% at its June board meeting, after a quarter of a percentage point reduction in May.
RBA governor Glenn Stevens said in a statement that recent interest rate cuts were helping support the weaker parts of the economy. He did, however, mention that there could be more cuts in the future.