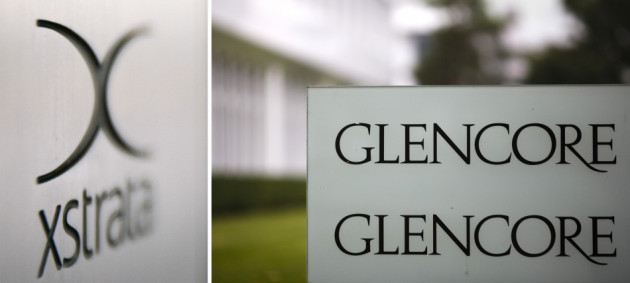 Glencore's takeover bid of UK miner Xstrata is back on track after key shareholder Qatar Holdings (QH) gave its official backing to the $33bn deal.
QH, which has amassed a key position in the deal structure with a 12 percent Xstrata ownership, said in a statement that it would vote in favour of two key resolutions on the takeover, after Glencore raised the share exchange ratio to 3.05 new shares for every Xstrata share, from an earlier ratio of 2.8.
However, QH says it will abstain on voting over the pay plan, when voting takes place on 20 November this year.
"With respect to the Revised Management Incentive Arrangements, QH strongly believes that retaining Xstrata's operational management is of critical importance to the successful and stable integration of the two companies, the completion of key projects within agreed timescales and to maximising the benefits of the merger. However, QH is conscious of the sensitivities concerning governance issues in the U.K. and does not feel it appropriate to influence the outcome either way," it says.
Xstrata shares are slightly up in early trading at 956.40p as of 0834 GMT. However, since it was approached by Glencore on 2 February this year, the stock is down around 22 percent.
Meanwhile, Glencore stocks are down by just over 1 percent at 328.05p and are down over 24 percent from 10 months ago.
Battle of the Board
The $33bn deal has been fraught with battles between the shareholders.
Glencore currently owns 34 percent of Xstrata, the world's fourth-largest mining group and first approached the group 10 months ago.
Meanwhile, Qatar quietly built a 12 percent stake in Xstrata since February this year, which now amounts to $4.3bn.
Qatar had 66.6m shares on the day Glencore announced it was considering an offer for Xstrata, on February 2 this year.
Since then, Qatar Holding bought nearly five times as many shares in Xstrata, with derivatives and options, which boosted its stake to 311 million shares.
The Qatari sovereign wealth fund's role is vital for the Glencore / Xstrata merger as Glencore's bid, because under the voting structure, known as a scheme of arrangement, only 16.48 percent of Xstrata shareholders can block the transaction.
This, however, excludes Glencore's 34 percent holding in Xstrata.