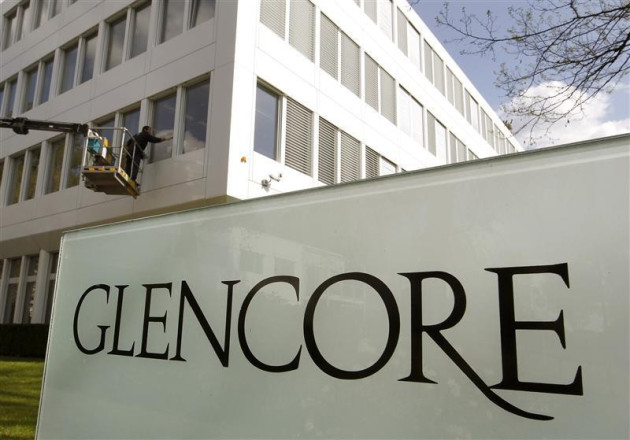 Glencore shares have fallen sharply in early trading, after the commodities group postponed a shareholder meeting designed to vote on its embattled $34bn takeover bid of miner Xstrata.
Glencore stocks fell by nearly 5 percent as of 0730 GMT, standing at 374.80p, while Xstrata's price traced the opposite direction with a near 5 percent increase at the same time.
Glencore then requested to temporarily suspend its shares on the London Stock Exchange (LSE) and the Hong Kong Stock Exchange and is "considering its options and will update the market in due course."
While Glencore's executives did not reveal the details of the delay, chairman Simon Murray told shareholders in Zug, Switzerland that there had been "developments overnight", leading to speculation that there is possibly a refreshed potential deal on the table.
"It has happened very recently, overnight," he said.
Earlier this week, a number of unnamed sources said that Glencore would be sticking to its initial bid terms for Xstrata, despite its biggest opposing shareholder Qatar Holding demanding a better deal.
Glencore currently owns 34 percent of Xstrata, the world's fourth-largest mining group, and is looking to buy out the rest of the company in a deal worth $33bn.
Glencore offered the Qatar sovereign wealth fund $26.4bn for the rest of Xstrata, but Qatar has thrown the deal into doubt after it released a statement demanding better terms - despite agreeing to an offer previously.
Qatar demanded that the offer should be raised to 3.25 Glencore shares for each of Xstrata's. This is a big change from the existing offer of 2.8 Glencore shares for each of Xstrata's.
According to the unnamed sources, Glencore didn't hold negotiations with Qatar Holding, and none are scheduled for the immediate future.
Qatar has quietly built an 12 percent stake in Xstrata since February this year, which now amounts to $4.3bn.
Qatar had 66.6m shares on the day Glencore announced it was considering an offer for Xstrata, on February 2 this year.
Since then, Qatar Holding bought nearly five times as many shares in Xstrata, with derivatives and options, which boosted its stake to 10.98 percent, worth 311 million shares.
The Qatari sovereign wealth fund's role is vital for the Glencore / Xstrata merger as Glencore's bid, because under the voting structure, known as a scheme of arrangement, only 16.48 percent of Xstrata shareholders can block the transaction.
This, however, excludes Glencore's 34 percent holding in Xstrata.