Glenn Hoddle: Tottenham Have Wasted Bale's Transfer Fees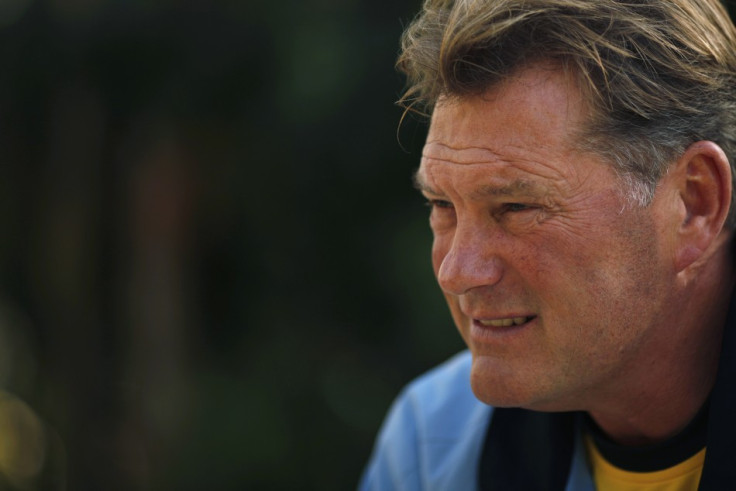 Former Tottenham manager and player Glenn Hoddle has hosted a scathing attack on Spurs, stating that they have completely wasted Gareth Bale's fee on mediocre transfers.
Spurs spent £110m on transfers last summer and currently find themselves nine points behind Arsenal whose expenditure was a third of what their arch rivals have spent.
Andre Villas-Boas, who was in charge of the transfers, has since been sacked while the team have had to endure some ignominous scorelines at home and away owing to their style of play under the Portuguese manager and Tim Sherwood, who has taken over following Villas Boas' departure.
Arsenal have managed to do the treble over them this season, the first time since 1989 while Machester City, Chelsea and Liverpool have all beaten them by four goals or more.
Hoddle believes that the problem lies in the fact that his former team have not developed a style of play and that spending money for the sake of it does not make a difference.
"Tottenham spent £110m replacing Gareth Bale and Tom Huddlestone with a deluge of new signings in the summer. Good players, but not great ones," Hoddle told Bleacher Report.
"The club have bought the wrong type of players, proving that throwing money at new signings is not always the answer. There needs to be a better strategy going forward to provide more stability. The issue is building a team with the right blend, the right style, and that hasn't happened yet.
"The team just lacks vision, and far too often we see the ball moved sideways or back rather than someone able to spot the right pass going forward.
"In the opening six games, Roberto Soldado was running into spaces and channels, but he soon stopped, as the ball was never delivered when he made those moves, and therein lies the crux of the problem.
"Whenever I watch the team, I don't see the pass that is going to hurt the opposition," he concluded.
© Copyright IBTimes 2023. All rights reserved.