Gold touches new 1-year high amid financial uncertainty, lower dollar and tumbling stock prices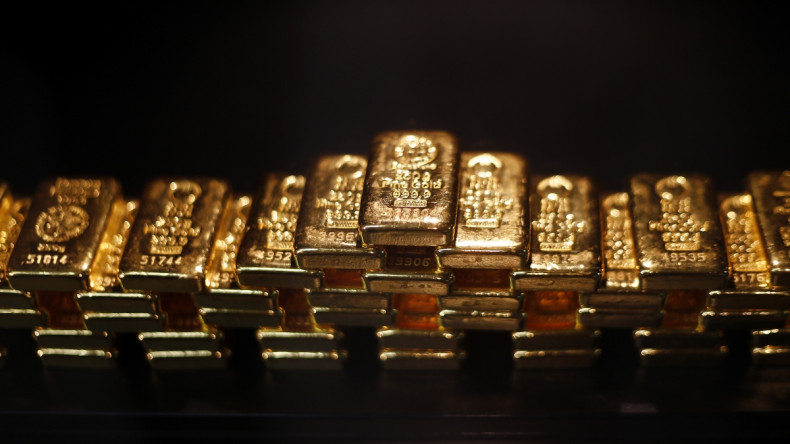 The stock market plunge coupled with a lower dollar and financial uncertainty boosted the demand for gold from investors, who are considering the shining commodity as a safe haven in times of financial distress. This has led to a surge in the price of gold, allowing it to touch its new one-year high.
Spot gold XAU, the intra-day spot price derived from over-the-counter gold-trading markets around the world, touched $1,260.60 (£871.5, €1,114.68) an ounce on 11 February, the highest since February 2015. This also marked an 18% increase in 2016, following three years of losses. The spot price, however, dropped marginally to $1,238.19 as of 9:51pm EST on 11 February.
The sudden investor interest in gold also saw the highest trading volumes since late-2014 in the most-active US gold futures contract. The decline in US Treasury yields was also blamed for the increased demand in gold. The fall in yields was triggered by investor concerns over the profitability of banks in a low growth and low interest rate environment.
Carsten Menke, analyst at Julius Baer, said: "The safe haven seekers are moving back. We recommend clients add gold to their portfolios as insurance, if things turn out really bad, there will be much more upside. Look at the massive inflows into ETFs (Exchange Traded Funds) this year. They put the price recovery on a much more solid footing than any of the other recoveries we've seen over the past couple of years."
Jeffrey Sica, chief investment officer at Sica Wealth Management in New Jersey, opined that the sudden rush for gold was because of the recent meltdown in the European banks, which on 8 February recorded its sixth consecutive weekly decline, the worst streak since 2008. "Gold has been in reverse correlation to stock markets so we anticipate further stock declines with further increased investment in gold," Sica added.
One New York trader, however, said the sudden demand for gold was a "herd mentality". "It's just a lot of short squeezing going on as well as a bunch of new investors jumping in," he said.
The gold rally also got a boost after Janet Yellen, chairperson of the US Federal Reserve, at her biannual testimony to the US Senate Banking Committee said the possibility of implementing negative rates was still on the table.
Going forward, James Butterfill, head of research at ETF Securities, said that the bullish trend in gold would continue "given the increasingly challenging investment and economic environment". He also added that investors were not only considering gold as a safe haven investment but also as a core diversifier, according to Reuters.