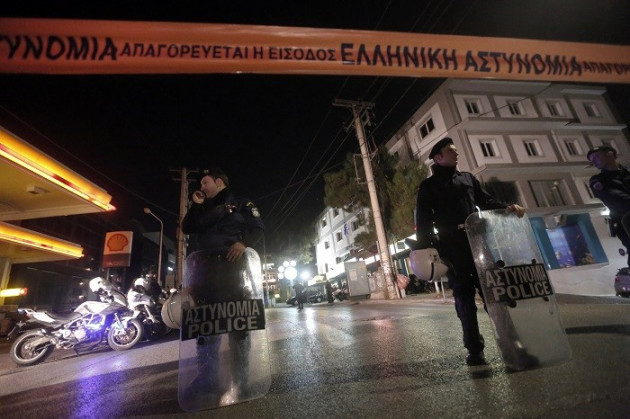 Two members of Greece's far-right Golden Dawn party have been killed and a third wounded in a drive-by shooting outside one of the organisation's offices in an Athens suburb.
A statement released by the extremist group confirmed that two party members in their 20s were killed while guarding the office in the Neo Iraklio neighbourhood. A third Golden Dawn member identified as a 29-year-old father of one was severely injured in the attack and is fighting for his life in an Athens hospital.
Golden Dawn MP Georgios Germenis said the two men were shot at close range from a motorcycle carrying two men.
Police in riot gear cordoned off the streets in the area and are considering all motives for the attack. No one has yet claimed responsibility for the shooting but police say it bears the hallmarks of a terrorist operation.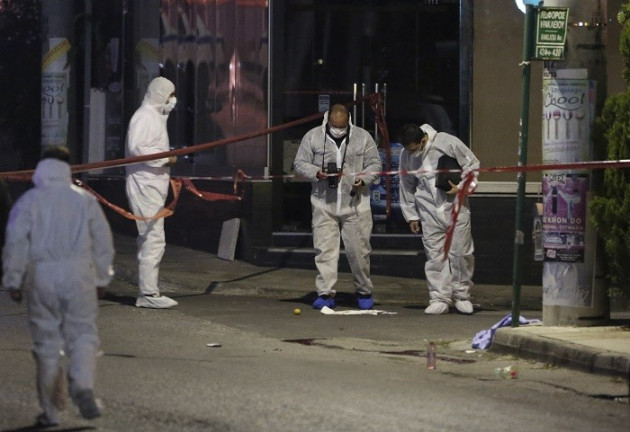 Speaking to reporters outside the prime minister's mansion, government spokesman Simon Kedikoglou said: "The murderers - whoever they are - will be dealt with unsparingly by our democracy. Let everyone know this."
Greece's public order minister Nikos Dendias expressed sorrow at the death of the two men, and said he would not allow Greece to become "a battle field for the settling of scores".
The shooting comes amid rising anger towards Golden Dawn following the killing of anti-fascist musician Pavlos Fyssas, 34, who was known by the stage name Killah P. The rap artist's death in September sparked widespread protests across Greece and prompted a government crackdown on Golden Dawn, including raids on the party's offices.
George Roupakis, a supporter of the Neo-Nazi group, has been charged with voluntary manslaughter and illegal possession of a weapon in connection with Fyssas' death. Golden Dawn's leader Nikolaos Michaloliakos and two other party MPs are in jail awaiting trial on charges of forming a criminal organisation.
On Friday, Greece's justice ministry unveiled draft legislation which would impose maximum three-year prison terms and fines of up to €20,000 (£16,700) for people found guilty of inciting racist crimes and denying genocides.
The Greek parliament has voted to suspend state funding for Golden Dawn, the third biggest political party in Greece, which was catapulted into parliament in June 2012 on an anti-immigrant platform.
Who are Golden Dawn? Watch here: