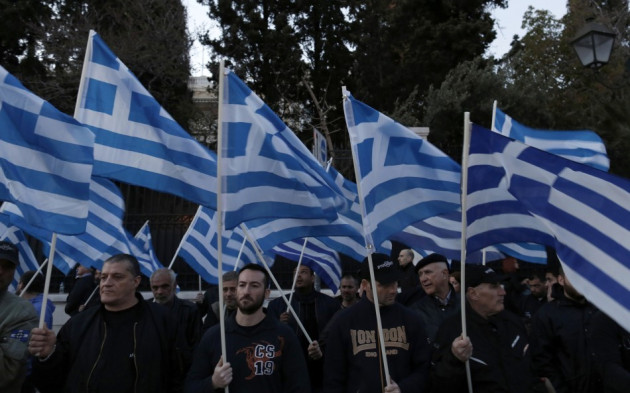 A Greek journalist has been attacked by Golden Dawn members at a hospital in Tripoli, Peloponnese, after he filmed the group holding a voluntary blood donation to Greeks only.
The unnamed reporter said that neo-Nazi thugs intimated him to delete video footage recorded on his mobile phone, claiming that their faces should not be identified in the video, according to Greek reporter.
The far-right party announced on Friday that they would be donating blood only to people who can prove to be Greeks, sparking a heated reaction by the union representing state hospital workers in the country.
In a statement, the union appealed on staff to stop Golden Dawn members from turning blood donations to "celebration of national and racial purity" and slammed the neo-Nazi thugs for "fixation on such initiatives despite the outcry of society and professional bodies".
A trade union affiliated to the Communist Party of Greece (KKE) held a protest against Golden Dawn, with banners that read "Golden Dawn is the bosses' sidekick and the system protects them".
In 2012, a drive by the far-right group to get Greeks to donate blood only to their fellow citizens caused a backlash by doctors, who deemed the initiative as racist and inhuman.
Golden Dawn appealed to volunteers to give blood "only for Greeks who need our help."
"This would be inhuman. If someone needs blood, he or she should have every right to get it no matter who they are," a health ministry official said.