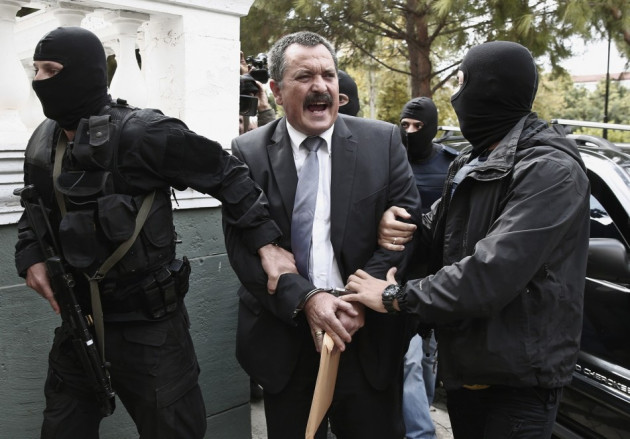 Ten Greek police officers have been linked to the neo-Nazi Golden Dawn party by an internal investigation, confirming allegations of police involvement in far-right criminal activities.
The inquiry, led by public order minister Nikos Dendias, also looked into police involvement in racist attacks.
"Overall 15 officers were arrested for various crimes [... ]10 of them were directly or indirectly linked to criminal activities of Golden Dawn," head of the police's internal affairs Panagiotis Stathis said during a press conference.
"Between 2009 and October 2013, there was a huge rise in officers' involvement in incidents of extreme police behaviour, which reached a peak in 2012," Stathis said.
The probe is part of a government's crackdown on Golden dawn after the killing of anti-fascist rapper Pavlos Fyssas by a self-professed supporter of Golden Dawn.
Dendias said Greek police are conducting "a self-cleansing operation".
Six Golden Dawn MPs faced charges of running a criminal organisation following the murder of the rapper, known as Killah P.
Three have been located in pre-trial detention in a high-security Athens prison, including party leader Nikos Michaloliakos.
Greek parliament cut off state funding to the far-right party in a vote that united left-wing and conservative parties.