The 74th Golden Globes kicked off at the Beverly Hilton in Beverly Hills, California on Sunday (8 January) and host Jimmy Fallon wasted no time in taking a dig at President-elect Donald Trump in his monologue, which was marred by a malfunctioning teleprompter.
The Tonight show host, who was criticised for being nice to Donald Trump earlier, took the opportunity to slam the president-elect and compared him with Game Of Thrones' villain, King Joffrey.
"Welcome to the Golden Globes. Already the teleprompter is down. So this is great," the 42-year-old comedian said as he started his monologue.
"To start the show... I can do impressions... Cut to Justin Timberlake please, and he'll just wink at me, please. You know what, I'll make up this monologue," he joked. It is yet not clear whether the teleprompter fail was part of a joke or actually a disaster, but considering the series of bizarre blunders that occurred during the ceremony, the fail was just the beginning of a series of unfortunate events.
"Already you have your Golden Globes moment," he quipped before moving onto a political jibe. "This is the Golden Globes, one of the few places left where America still honours the popular vote."
Fallon then jumped to Trump and compared his presidency with that of the Cersei and Jaime Lannister's son, Joffery. "A lot of people are wondering what is would have been like if King Joffrey had lived. Well, in 12 days we're going to find out," he said as he spoke about celebrities who said no to performing at Trump's inauguration.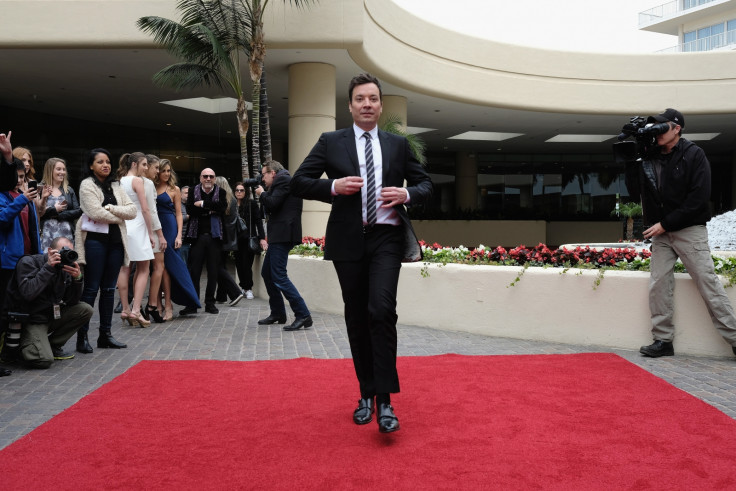 "The film Florence Foster Jenkins is nominated. The character has been dubbed the world's worst opera singer and even she turned down performing at Donald Trump's inauguration," Fallon added.
This was the first time that he was hosting the Golden Globes and recalled the string of advice he got from former hosts. "I got advice from everybody. Chris Rock said, 'A lot of great shows this year! People v. O.J. going to win! People gonna get up there and say, 'I couldn't done it without Ryan Murphy. I couldn't done it without my agent, my manager... I'll tell you the one person you couldn't have done it without... OJ! No one's gonna thank OJ," he joked.