Meryl Streep paid an emotional tribute to Carrie Fisher as she accepted the Cecil B DeMille award at the 74th annual Golden Globes, held at the Beverly Hilton in Beverly Hills, California on Sunday (8 January).
Streep was in tears as she remembered her close friend Fisher who passed away on 27 December at the age of 60, just four days after suffering a heart attack on board a flight from London to Los Angeles.
"As my friend, the dear departed Princess Leia, said to me once, 'take your broken heart, make it into art'," the 67-year-old actress was quoted as saying by The New York Times.
Streep also took a dig at US President-elect Donald Trump for his outlook on "outsiders and foreigners" in the country.
"Hollywood is crawling with outsiders and foreigners, and if you kick us all out, you'll have nothing to watch except for football and mixed martial arts, which are not arts," she said.
Stressing that freedom of press needed to be defended, Streep highlighted how Trump had publicly mocked disabled Serge Kovaleski, a New York Times reporter.
"But there was one performance this year that stunned me. It sank its hooks in my heart. Not because it was good; there was nothing good about it. But it was effective and it did its job. It made its intended audience laugh, and show their teeth. It was that moment when the person asking to sit in the most respected seat in our country imitated a disabled reporter," she said.
"This instinct to humiliate, when it's modeled by someone in the public platform, by someone powerful, it filters down into everybody's life, because it kinda gives permission for other people to do the same thing."
"Disrespect invites disrespect, violence incites violence. And when the powerful use their position to bully others, we all lose," Streep added.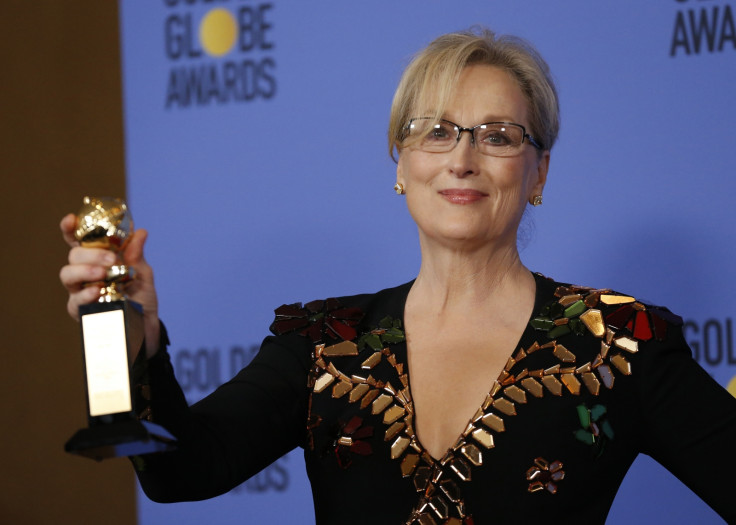 Reacting to Streep's remarks, Trump insisted he had not seen them, but said he was "not surprised" that he was being criticised by "liberal movie people". He snapped back, calling her "a Hillary lover" in the early hours of Monday (9 January) morning.
Steep had staunchly backed Clinton during the US presidential campaign and began her speech at the Democratic National Convention in July with an impassioned scream.