Goldman Sachs Shareholders Approve Executive Pay Plans, Turns to Twitter to Improve Image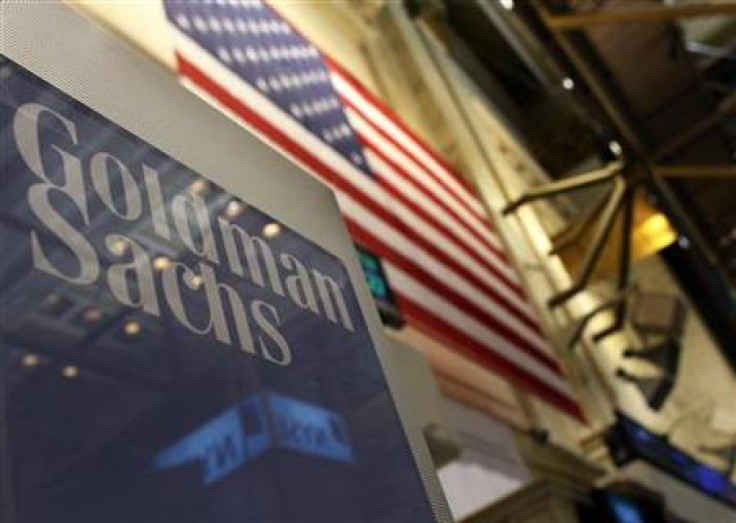 Goldman Sachs shareholders approved the bank's pay plan for its top executives at its annual meeting held on 24 May.
Over 94 percent of the voters supported the proposed pay plans for its top executives including the bank's chief executive, Lloyd Blankfein.
According to a stock market filing in April, the Goldman board proposed reduction in the pay package of Blankfein from his 2011 level.
The cut would result in Blankfein getting much lower pay at $12mn (£7.7mn) compared to his counterparts in JPMorgan and Citigroup who were paid $23mn and $15mn respectively.
Apart from the pay proposal, the annual meeting also approved the re-election of all the 10 board members of the bank.
Another proposal at the meeting which did not gain support was one asking the bank to reveal when and how it lobbies politicians and regulators.
The Goldman annual meeting did not see any massive anti-bank protests, a development that is different from the annual meetings of some of its rival banks such as Citigroup and Wells Fargo, where hundreds of anti-bank protesters were present during their annual meetings.
But security guards cordoned off the perimeter of the New Jersey office denying entry to protesters anywhere near the building.
Inside the office, leaflets were tabled instructing people about the "Rules of Conduct" which asked attendees not to ask questions out of turn. They also warned that disruptive people would be ousted from the venue.
The publicity-shy bank announced the results of its shareholder votes through its newly-launched Twitter account. The new social media presence was seen as part of the bank's attempts to reshape its public profile and image.
Goldman tweeted on 24 May:
"@GoldmanSachs We are now live on Twitter (finally) at the GS Annual Meeting. Follow us here for updates on our work, our research, and our people".
Goldman has even hired a new public relations executive to build its tattered image and reach out to the public and the media. Richard Jake Siewert, a former Obama administration official, has been entrusted with the image-building exercise by arranging more media interviews to Blankfein and other top executives.
Blankfein also announced that it would spend $40bn over the next decade on clean energy at the meeting which was also posted on Twitter.
"@GoldmanSachs GS to invest or finance $40 billion in clean tech over next decade. Details in new sustainability report".
The bank has over 10,000 followers since its first tweet and it has not followed any one so far.
© Copyright IBTimes 2023. All rights reserved.