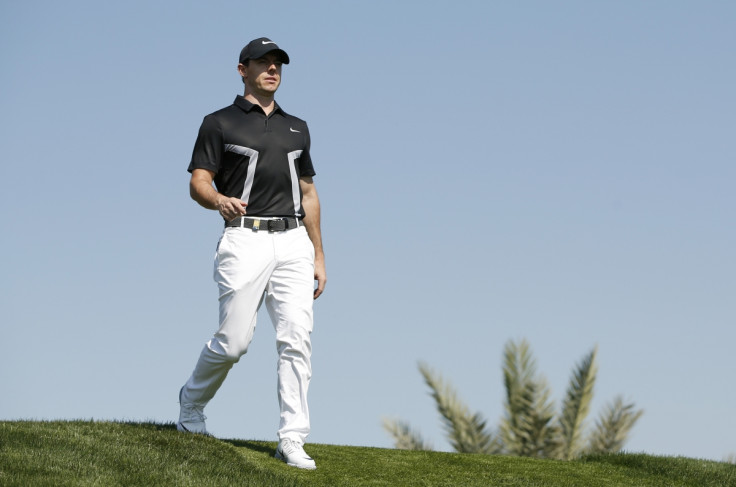 Rory McIlroy has rubbished criticism of his weightlifting regime. The 26-year-old has recently come under fire from fellow pro Brandel Chamblee, who suggested he risked damaging his game by spending so much time in the gym.
Chamblee, 53, warned the Northern Irishman that he could be set for a Tiger Woods-like downturn in results. But McIlroy insisted his fitness plan has been beneficial to his performances, as well as his physical well-being.
"I definitely feel like the more I got into exercise and fitness and everything, the better my game became," McIlroy said, according to USA Today.
McIlroy made a conscious decision to take better care of his body in 2010, when he was suffering with back problems. "So getting in the gym, eating better, and I think from the start of 2011, the direct correlation between leading a healthier lifestyle and my performance on the course was the same," McIlroy said.
"Obviously I'm trying to be strong, but the whole reason I started this is because I was injured."
McIlroy credited his weightlifting for ensuring his back problems have stayed away. "It's always been there. It's always been a disc that isn't quite as hydrated as the rest of them, but that's the golf swing," he explained.
"You think of the golf swing and the torque and the load that you're putting on your spine. The spine does two things: It flexes and it rotates. And it doesn't like to flex and rotate at the same time, which is what a golf swing does. So if anything, the golf swing is way worse for your back than anything I do in the gym.
"So I'm trying to make my back as strong as I possibly can so that when I come out here and swing a golf club at 120 mph, I'm robust enough to take that 200 times a day when I hit shots and when I practice and when I play golf."
McIlroy's remarks came after criticism from Chamblee, who said: "I say it with a lot of trepidation, because it's a different era for sure and I don't know the full extent of what he's doing, but when I see the things he's doing in the gym, I think of what happened to Tiger Woods.
"And I think more than anything of what Tiger Woods did early in his career with his game was just an example of how good a human being can be, what he did towards the middle and end of his career is an example to be wary of."