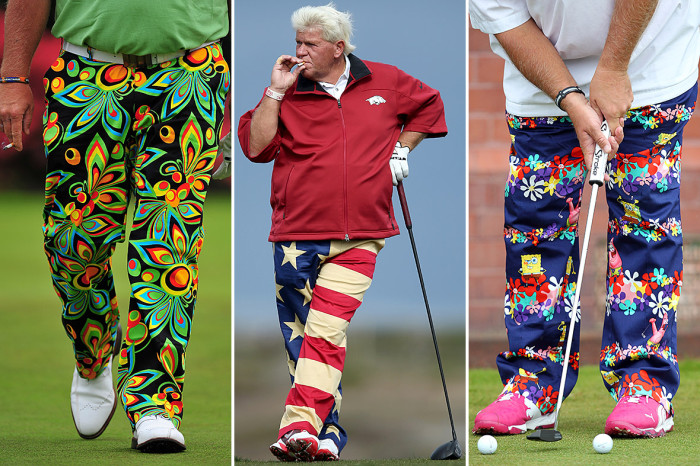 Controversial golfer and former British Open winner John Daly has been taken to hospital after collapsing during a round at a local tournament. Daly was nearing the end of a round in an event at Deerfield Golf Club, Jackson, Mississippi when he began to complain of breathing difficulty due to the 32C (90F) heat.
Daly was with friend Billy Allen when he collapsed on the 18th and final hole of the course. Allen went with him to hospital and said Daly's vital signs were good but doctors were checking for possible injuries to his ribs and fingers.
"He [Daly] was struggling pretty badly right before he collapsed," said Deerfield club pro Leigh Brannan. "But we're all hoping it's nothing serious and that he was just a little dehydrated. He was even telling [Allen] he still wants to play [on Sunday]."
There had been media speculation that Daly was suffering from dehydration, but Daly's manager Bud Martin said he was suffering from a collapsed lung. "Daly has fought a lingering rib injury since 2007 which recently has been causing severe pain and has affected his breathing," Martin said in a statement. "He has been discharged from the hospital."
Daly has long been one of golfing's more colourful characters, having fought long-running battles with alcohol and gambling addictions. He has not drunk alcohol for years, but remains a 40-a-day smoker. At the US PGA Championship he threw his club in Lake Michigan after hitting three balls into the water. In 2008, he was fined for breaking a spectator's camera in Australia.
These days Daly rarely makes the cut, his famous long drive now less accurate due to the effects of age. He spends most of his time home-schooling his son in Arkansas. Although Daly's best days as a golfer appear to be long behind him, the 49-year-old also attends the Masters tournament each year, where he sells merchandise from his tour bus outside a local branch of Hooters.