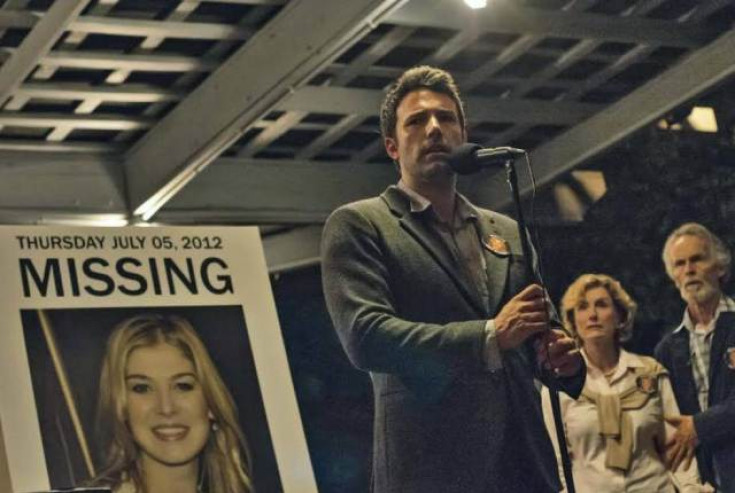 Gone Girl author Gillian Flynn could be planning to write the sequel to the chilling story of Amy Dunne. Flynn's bestselling novel was adapted as a movie by David Fincher, and it won critical acclaim due to its gripping storytelling and marvellous acting by Ben Affleck and Rosamund Pike.
The celebrated author told E! News that the Dunne family forces her to think deep."I don't know if I could go back to the Dunnes quite yet," she told the website adding that "I think about it every once and awhile. I do. I do. It's hard to shake sometimes."
The critically acclaimed thriller ended on an unusual twist with the highly dysfunctional couple embracing each other while asleep.
The highpoint of the end scene is the chilling look on a pregnant Amy as she rests her head on the chest of her husband Nick, who secretly wants to kill her.
In January, Pike, who won an academy nomination for portraying Amy's character, expressed her eagerness to play a part in the movie sequel, if Flynn would write the screenplay.
She also expressed her desire to see what the child has grown up to be in the Dunne family.
Gone Girl was released in June 2012 and became one of the bestselling novels of the time and remained on top for eight consecutive weeks on the New York Times Hardcover Fiction Bestseller's list.