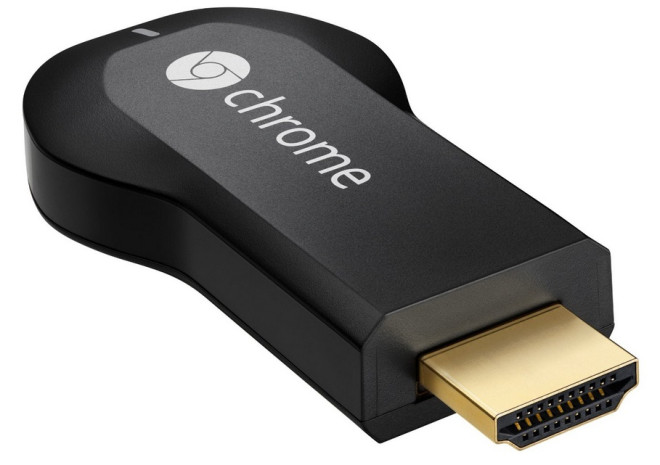 Google Chromecast HDMI streaming dongle will reportedly get support for Slingbox.
Last week, the web search giant confirmed the availability of its wireless video streaming dongle in 12 countries such as US, Canada, UK, France, Germany, Spain, Italy, Netherlands, Norway, Sweden, Denmark and Finland.
The Chromecast was available in the US from last year and has sold millions of units, confirmed Sundar Pichai, Google's senior vice president of Android and Chrome. Now the streaming dongle is available for purchase in the UK at £30.
According to the latest buzz, Slingbox will offer support for Chromecast. The information comes from a Slingbox employee in the Slingbox support team, who has confirmed the same in a posting at the Slingbox answers forum. However, he has not given a definite time frame for the release but confirmed that Chromecast support is in development.
Hello All,

We've definitely heard all of the requests for Chromecast support, and user demand is an important criterion in our product decisions. I checked in with engineering, and although I can not give you a timeline yet, I'm happy to report Chromecast support is in development. Keep an eye on our "What's New?" page for official announcements.

-Matt

Sling Support Team
Meanwhile, well known blogger Dave Zatz has also confirmed with a tweet that Slingbox support is coming to Chromecast 'soon.'
Slingbox is a set-top device, which connects to a cable or, satellite feed and beams it over to the internet (via Wi-Fi, 3G or, 4G) to a computer or a smartphone. It lets users to watch subscription TV while travelling, explains Android Authority.
If the aforementioned report turns true with the Sling Player supports Chromecast, then users will be able to watch their cable or, satellite channels on any TV equipment with an HDMI port, regardless of the country or, region.