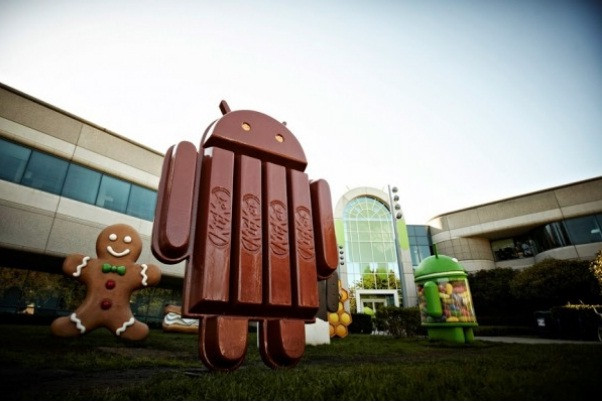 Sony has just confirmed the roll-out of Android 4.4.2 KitKat firmware for Xperia Z1, Xperia Z1 Compact and Xperia ZUltra.
Sony also confirmed that Android 4.4 KitKat for Xperia Z, Xperia ZL, Xperia Tablet Z and Xperia Z2 from the middle of Q2. Besides, the KitKat software will be available for Xperia T2 Ultra, Xperia E1 and Xperia M2.
The update will not be available at the moment for all users. The timing and availability of the update might vary according to the market and network operator.
Meanwhile, Xperia Blog reports that Android 4.4.2 KitKat update with build number 14.3.A.0.681 is now live for Xperia Z1 with model number C6903. The KitKat update with similar build number is now available for Xperia Z1 Compact (D5503) and Xperia Z Ultra (C6833). Below are the ftf download links for the said Xperia handsets.
FTF Download Links
Android 4.4.2 KitKat 14.3.A.0.681 for Xperia Z1 C6903 [Alternative links-1 /2 /3 /4 / 5]
Android 4.4.2 KitKat 14.3.A.0.681 for Xperia Z1 Compact [Alternative links-1 /2 / 3]
Android 4.4.2 KitKat 14.3.A.0.681 for Xperia Z Ultra C6833 [Alternative links- 1/ 2 / 3]
Sony has added a number of changes in the Android KitKat update. Apart from this, an array of improvements have been noted in the update for the Xperia smartphones.
Android 4.4.2 (14.3.A.0.681) KitKat New Features and Improvements
Updated Camera application and overall tuning to improve the camera experience
New camera resolution setting at 15.5MP in 16:9 ratio (For Xperia Z1)
Enhanced email app
A tweaked Status Bar and Quick Settings- More intuitive and customisable
The same launch animation and live wallpaper as the Sony PlayStation 4 adapted across the lock and home screen
Sony's native app portfolio will be updated to the latest versions. This includes Messaging, MyXperia, Smart Connect, Small apps, TrackID, TrackID TV, Sony Select and Smart Social Camera
Updated Media apps including WALKMAN, Album and Movies. Better Sony Entertainment Network and PlayMemories integration with a more intuitive UI and faster download speeds
Stability, performance and battery improvements
Answering machine option added in Call menu
'Take screenshot' option returns in Power off menu
Default SMS app can be switched to Hangouts
Battery icon changed
Switch between Notifications and Quick Settings from the drop down menu
Touch block Small app included
Calendar app updated
Transparent status bar
'Picture effect' camera app renamed to 'Creative effect' (Xperia Z1)
New Printing option in settings (Xperia Z1)
Simple Home launcher (Xperia Z Ultra)
New package of Xperia Themes (Xperia Z1)
Android 4.4.2 KitKat screenshots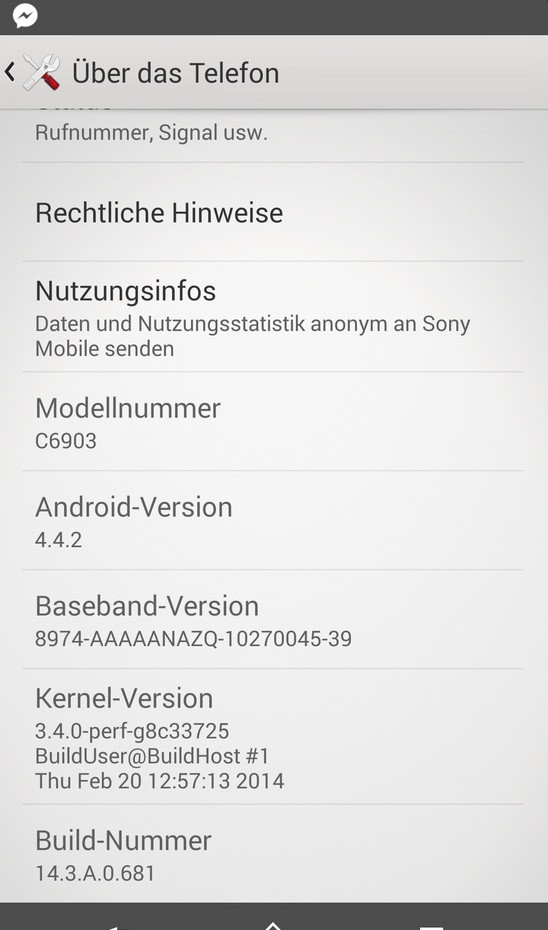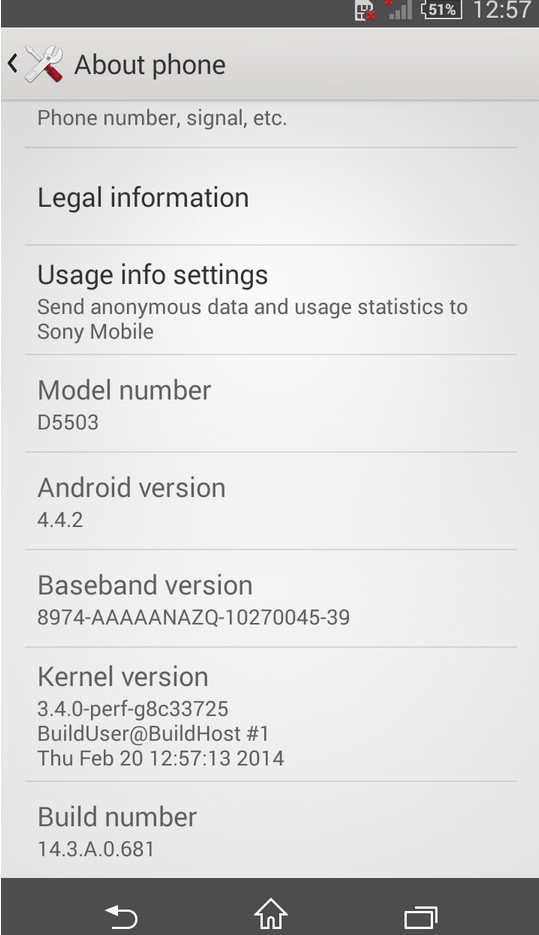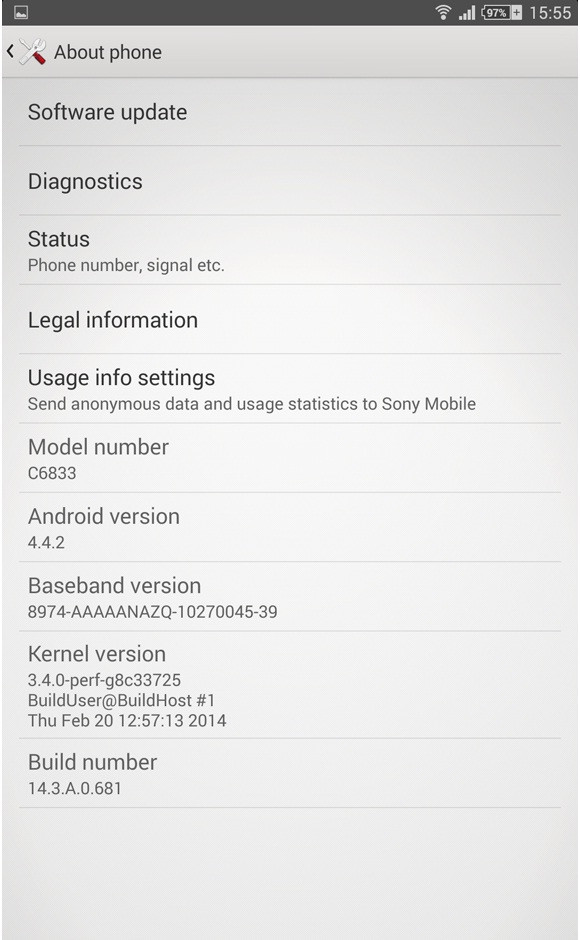 Sony notes that it has been working to build new Sony experiences on Google's KitKat release to create some neat and sweet features, in addition to a few performance tweaks. Below is the official changelog for Android 4.4.2 KitKat software.