Google to launch its own mobile phone network, Sundar Pichai confirms at MWC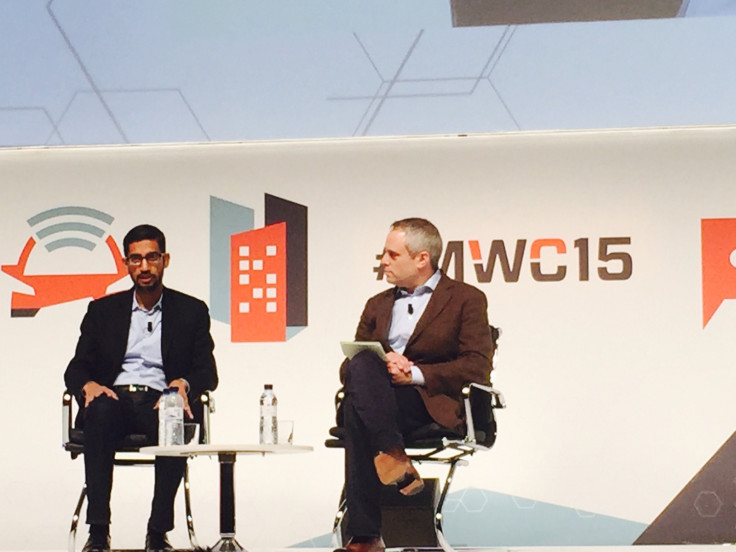 Google will launch its own mobile phone network in the coming months, the company's Sundar Pichai has confirmed at Mobile World Congress.
Pichai, a senior vice president at Google, where he oversees Android, Chrome, and Google Apps, said that the network would be on a relatively small scale and launched to push features it hopes other mobile phone operators would adopt themselves.
Pichai didn't go into huge detail during his keynote in Barcelona, but mentioned that among the selling points of its network will be making cellular and Wi-Fi seamless, and it also wants to automatically reconnect dropped calls.
"The core of Android, everything we do, we take an eco-system approach, we work with partners and anything we do with connectivity would have the same attributes. We have always tried to push the boundary of what's next. We have done that with hardware and software. We do that with Nexus devices today," Pichai said.
Likely to be a US-only project, Google will need to partner with mobile phone operators there, with Sprint and T-Mobile rumoured to be the preferred partners to roll out what is known as a MVNO (mobile virtual network operator).
Pichai said the project would mimic the company's Nexus program for smartphones and tablets, in that it would push features that it hopes its carrier partners would adopt in the future.
"We don't intend to be a network operator at scale. Carrier partners are the ones who provide services and we are actually working with carrier partners. Our goal here is to drive a set of innovation which we think the eco-system will adopt."
The man who is now in charge of search, Chrome and Android at Google, said that the explosion of wearable devices and connected cars make it the perfect time to launch this project:
"I think we are at a stage where it is important to think about hardware, software and connectivity together, especially when you think about form factors - you need connectivity on your watch. If you think about something like Android Auto, you need connectivity to make that possible, so we want to be able to experiment along those lines so that is the context in which we are thinking about the project we are doing."
Project Loon and Project Titan
Pichai gave an update to the company's other connectivity projects at Mobile World Congress, including Project Loon and Project Titan which will see balloons and lightweight aircraft create mesh networks, to bring connectivity to the four billion people around the world who have poor or no internet access.
Project Loon began two years ago with the balloons struggling to remain in the sky for five days. Today the project is seeing balloons staying afloat for up to six months, and is beginning to serve 4G speeds as well.
In the next couple of months, Project Titan will begin its first test flights and will integrate with Project Loon to cover a wider area. Pichai said that these technologies had a role to play in developing countries too, especially in urban areas and in emergency response situations.
The company will hold its annual developer conference Google I/O in May, which is likely to be when we will see the company announce its mobile phone operator project.
© Copyright IBTimes 2023. All rights reserved.