Microsoft expands Windows 10 ready range with budget Lumia 640 and Lumia 640 XL
Microsoft foldable keyboard for iOS, Android and Windows tablets announced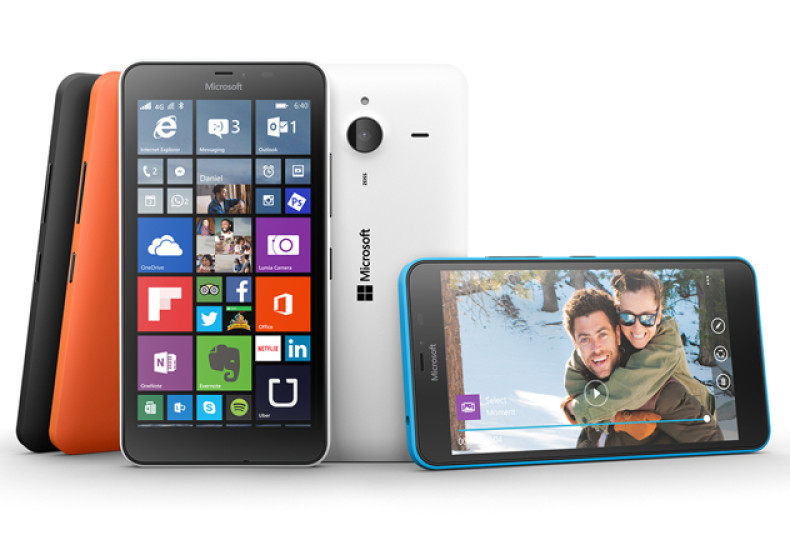 Compared to the Samsung Galaxy S6 and HTC One M9, Microsoft's announcements at Mobile World Congress are rather low key, but for many people the Lumia 640 and Lumia 640 XL will be appealing devices with their combination of decent hardware and low pricing.
The Lumia 640 XL in particular is interesting, as it offers a 5.7in screen with a 13 megapixel camera and as with the Lumia 640 will be upgradeable to Windows 10 when Microsoft's new operating system launches later this year.
And to give potential customers an idea of what Windows 10 will look like on the new devices, at its press conference in Barcelona, Microsoft's Stephen Elop showed off the latest build of Windows 10 including the redesigned Spartan browser 9formerly Internet Explorer), Universal apps including Office, maps and imaging apps on both new smartphones.
The Lumia 640 XL will be available this month globally and will be available in 3G (€189, £137) and 4G (€219), while the Lumia 640 will be available from April and will cost €139 for the 3G model and €159 for the 4G version.
Elop said: "Our news today reflects how far we have moved from a device-centric to a people-centric view of the world. People's everyday lives are full of experiences – big and small, grounded and mobile. But as people go about their day, using tools like Office to be more productive and Skype to connect with others, we want to ensure that the Microsoft experience can extend beyond a single device – whether that device is on the iOS, Android or Windows platform."
Foldable keyboard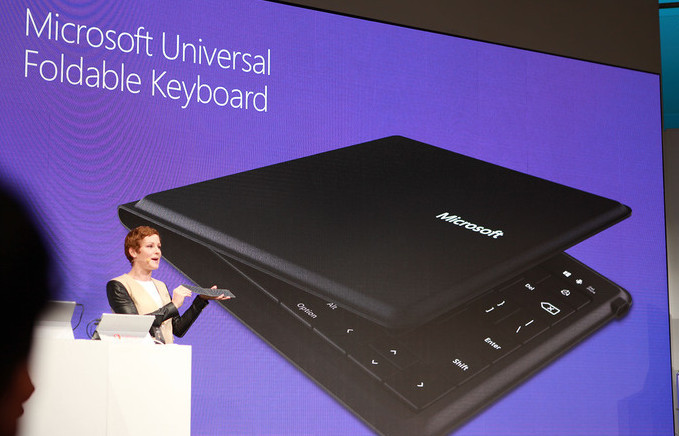 Microsoft's Universal Foldable Keyboard will work with iOS, Android and Windows
Twitter
As well as launching its two new phones, Microsoft revealed a foldable Bluetooth keyboard which is designed to work with tablets running iOS, Android and of course Windows.
The keyboard, which made a brief appearance at the company's press conference, folds down to the size of a CD case, meaning it could theoretically be carried around in your pocket. The Microsoft Universal Folding Keyboard - to give it its full title - is building on the expertise Microsoft has developed with its Surface keyboards over the last few years.
Microsoft has yet to announce pricing or availability.