Samsung Galaxy S6 hands-on: What a difference a year makes
A lesson learnt in simplification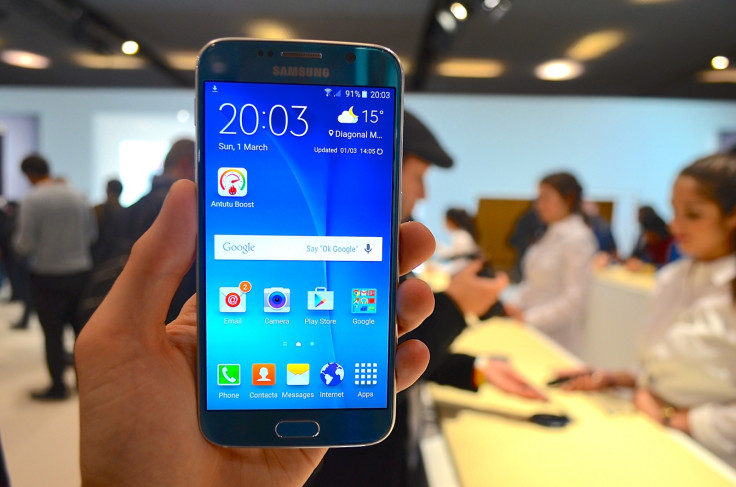 Known as Project Zero, the Samsung Galaxy S6 is more than just an iterative upgrade to a tried and tested formula - it represents a new, fresh start for what become a tired, unimaginative and predictable Samsung.
Revealed at the company's massive Unpacked media event in Barcelona after weeks of rumours and leaks, the Galaxy S6 and its sibling the Galaxy S6 edge represent the biggest update in the Galaxy S' existence.
Samsung Galaxy S6: Design
A year ago I stood in the CCIB convention centre in Barcelona and I described the Galaxy S5 as a phone which looked cheap and felt cheap. Twelve months on and I'm back at the CCIB to see the Galaxy S6 and, on first impressions, it's hard to explain just how much of an improvement Samsung has made.
Cheap-feeling glossy plastics and fake leather and chrome give way to hardened glass and - for the first time in the flagship S range - genuine metal. That may not seem like a big deal - especially to iPhone users who have had such luxuries from the start - but compared to last year's S5 the S6 feels like a major improvement.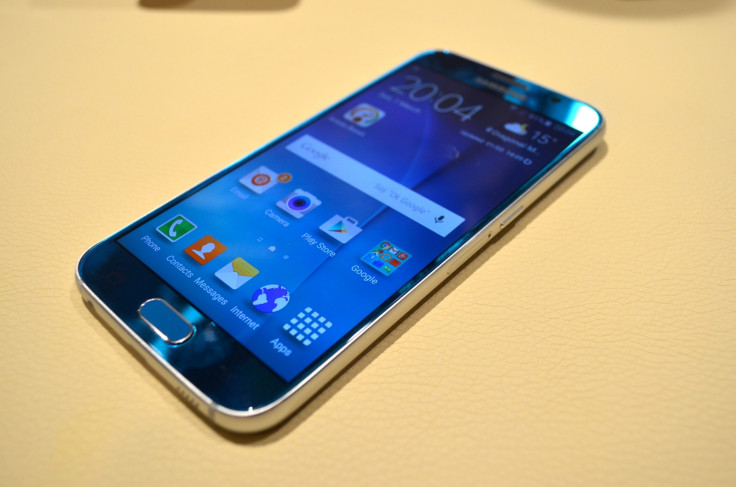 At 6.8mm (7.0mm at its fattest point for the curved Edge model), the Galaxy S6 undercuts its predecessor by 1.2mm and undercuts it by 7g. These differences may seem tiny, but they are noticeable and, added to the sleek glass and matt-finish metal, make for a handset which feels like it's been on a crash diet.
The handset comes in White Pearl, Black Sapphire, Gold Platinum, Blue Topaz and Green Emerald, and while some versions may be a little too shiny and in-your-face for some, they are at least genuine - there's no mock leather with fake stitching, as Samsung has been guilty of using in the past.

Samsung Galaxy S6: Display
Screen size remains the same as before at 5.1 inches, but the resolution has been improved significantly from Full HD 1920 x 1080 to QHD 2560 x 1440, boosting pixel density from 432 to 577 per inch.
The result is a stunning display with sharp icons and beautifully smooth and rounded text. The upgrade to QHD is a contentious one - HTC has stuck with regular Full HD for its new One (M9), while LG took the G3 up to the higher resolution almost a year ago - but if Samsung's improved battery claims are to be believed, then the upgrade could well be worth it.
Of course, the regular S6 misses out on the S6 edge's curved screen, but having used both back-to-back, this isn't as much of a drawback as it might seem. The S6 is still a beautiful phone, and until developers dream up ways to make the most of the edge's curves, S6 buyers shouldn't feel shortchanged.
Samsung is still using AMOLED technology for its mobile screens, so I'll be keen to see if the S6 suffers from the blue tinge of all previous Galaxies - during my brief hands-on time at least, this didn't seem to be an issue.
Samsung Galaxy S6: Hardware, battery and performance
Ditching Qualcomm's Snapdragon 810 processor in favour of its own 64-bit, octa-core chipset, the Galaxy S6 has 3GB of next-generation DDR4 RAM and a minimum of 32GB of storage; 64GB and 128GB models are also available.
Samsung claims the S6 is 20% faster than the Galaxy Note 4, while also being 30% more energy efficient - useful, given for the first time this Samsung flagship doesn't have a removeable battery. The company claims this is no longer a problem, and boasts that the S6 can be recharged for four hours' use in just 10 minutes. Overall, the S6 is 50% quicker at recharging than the Note 4.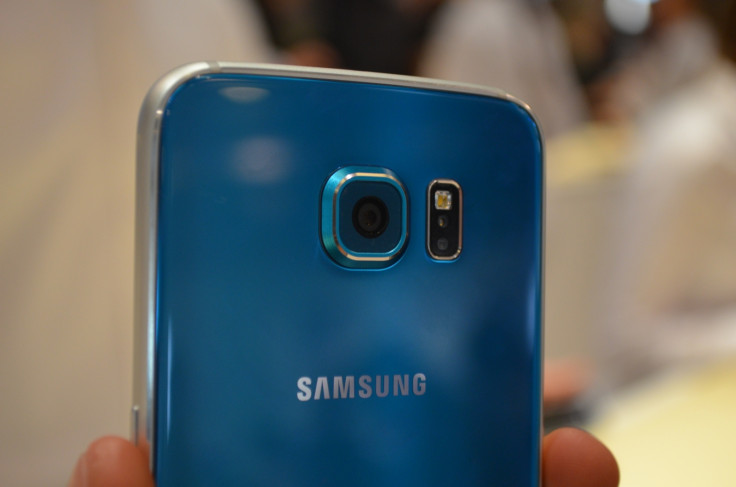 Integrated wireless charging also means the S6 can be topped up with any Qi charging pad - convenient then, that Ikea announced today (1 March) it will be selling furniture with integrated Qi chargers next month.
Samsung Galaxy S6: Camera
The Galaxy S6's rear camera has the same pixel count as the S5 - 16 megapixels - but optical image stabilisation and a wide f1.9 aperture means low-light performance has been improved for both videos and photos. A double-press of the home button opens the camera in just 0.7 seconds, and during our hands-on time we found it to be as responsive as an iPhone 6 - very high praise indeed.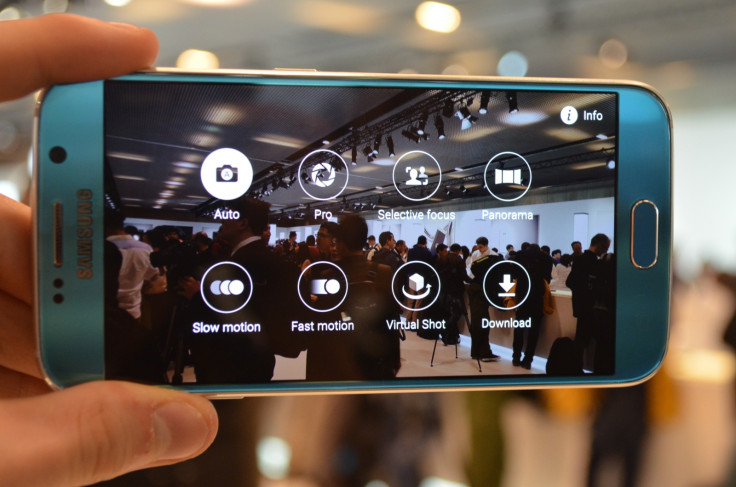 I found the camera to focus much more quickly than previous Samsung phones, and using the app generally felt more responsive than on the S5.
The front camera is five megapixels and also benefits from the f1.9 aperture, so low-light selfies will look great - although we'll have to try this out more thoroughly in our full review soon.
Samsung Galaxy S6: Software
Running Google's Android 5.0 Lollipop with Samsung's latest build of TouchWiz, the name of the Galaxy S6's game is simplification. Gone are the gimmicks of the last three generations of Galaxy S, replaced by simple software with words and labels instead of confusing icons and symbols
Nowhere is this more apparent than in the camera app, which has been stripped away of all but the most useful (and most used) features. However for those who want manual control there is a Pro mode.
Of course, the S6 edge gets a few software tweaks to take advantage of the curved screen, but as I said above, buyers of the (quite possibly cheaper) regular S6 shouldn't feel like they have a lesser phone.
Samsung Galaxy S6: Price and release date
The Galaxy S6 will go on sale across Europe on 10 April, and although prices have yet to be announced, IBTimes UK understands it will cost around the same as the Galaxy S5, so expect the 32GB model to be about £550.
We user understand that Samsung will release the S6 and S6 edge equally, hitting shelves in the same markets at the same time, with the S6 edge costing slightly more than the regular model.
Samsung Galaxy S6: Early review
The Galaxy S6 is the flagship handset Samsung fans - indeed, Android fans generally - have been waiting for. The slimness, lightness and metal chassis instantly makes the Galaxy S5 - and even the Galaxy Note Edge - feel dated. Used back-to-back with an iPhone 6, the new Samsung felt like it could stand up equally against Apple's finest.
A gorgeous screen twinned with a simplified user interface and a premium design we've only previously seen on the Galaxy Alpha all add up to make the S6 a formidable contender for the title of 2015's best smartphone.
We're yet to see the HTC One (M9) in person, and you should expect flagships from LG, Sony and Huawei before the summer, but for now at least Samsung feels like it is back in the game.
© Copyright IBTimes 2023. All rights reserved.