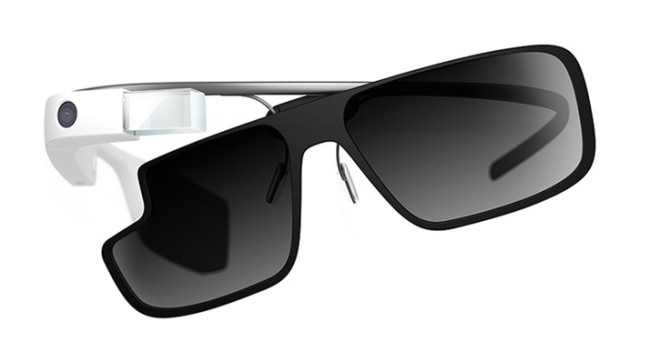 The Android 4.4 KitKat software will arrive for Google Glass users as soon as this week.
The XE14 update due in February, was not released. The confirmation came from Glass Guide, Teresa Zazenski, who mentioned that the team was working to move Glass from Ice Cream Sandwich to Android KitKat. The update was expected to make the Glass smoother and better. But Teresa did not provide details about the definite time frame for the update roll-out.
Now Google Glass official G+ account confirms it through a posting that the wearable computer will get Android 4.4 KitKat later this week. The update will be a big one with a number of changes. Besides, it will bring improved battery life.
The KitKat goodies include photo bundles. With the update, user's photos, videos and vignettes from each day will be organised in bundles. Besides, the photo replies in Hangouts, will enable users to send photos in Hangout messages.
The update also adds sending feedback, voice command sorting, video calls and several other features. Check G+ posting below to know more about Android 4.4 update for Google Glass.
#GlassUpdates are back with KitKat for Glass, photo bundles & more

You've been asking us when the next round of updates were coming. Well, they're coming later this week! We know it's been a little while, but this is a big one and we think it's well worth the wait. Here's what you'll find in the new release:

KitKat for Glass – Our most exciting update is subtle, but big. We've been working on a significant upgrade to a new version of the Glass software. It's not a change you can see, but it brings improved battery life and makes Glass more reliable and easier to update in the future. And now that Glass runs Android KitKat, developers can write Glassware using the latest Android SDK goodness, along with new features from our GDK.

Photo bundles – This one has been a long-standing request from our Explorers: now when you scroll through your timeline, your photos, videos and vignettes from each day will be organized in bundles so that you can swipe less and see more.

Photo replies in Hangouts – Photo sharing has been really popular amongst our Explorers, so we've added new ways to send photos in Hangout messages. The next time someone asks "what's up," tap "Reply" and then take a photo to show them. (If you already took the perfect photo, you can still tap to "Send" it in a Hangout message.)

Sending feedback – We always want to hear feedback from you on ways we can make Glass better so we're making it even easier. Tap on the device info card in Settings and tell us what's on your mind. If you need help, you can still send us an email, call us, or post in the Explorers Community.

Voice command sorting – With new features and Glassware, your voice command menu has grown pretty long. When you tap or say "ok glass," voice commands are now sorted by recency and frequency, making it easier to see the commands you use most often and faster to access them from the touch menu.

Video calls – We hold ourselves to high standards for the features that we build, and video calls aren't living up to these standards. Explorers have told us so directly, and fewer than 10% of them use video calls. For this reason, we've made the hard decision to remove video calls from Glass until the experience is better. We don't know when that will be, but in the meantime, keep an eye on MyGlass as more Glassware is built and released – we're already seeing the developer community work on other video streaming services. We've always said that feedback from Explorers shapes Glass, and this is no exception.

...and more – This is a massive update and we couldn't fit all the changes into this post, so watch the Glass Journal in the Explorers Community to see the rest.