Google is to add music playback to Glass, along with Play Store integration and a pair of $85 headphones, as the head-warn gadget edges closer to its public release date.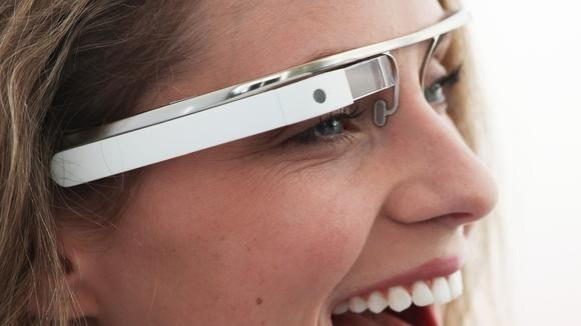 To be announced on 12 November, Play integration will add the "listen to" command to Glass's home screen, where commands such as "take a picture" or "send a message to.." are already present.
Outlined by the New York Times, the new features will let Glass wearers search for songs, scan through saved playlists and listen to music in high quality through a new pair of headphones, which use the same micro USB port as the monophone announced by Google last month.
The wearer simply says the name of an artist or song, and results will be streamed from the Play store. Users can also link Glass to their Play account, giving them access to playlists and song recommendations based on what they have listened to in the past.
Once a track is playing, a new card appears in the Glass user interface with controls for play, pause, skip, rewind, and volume control.
It isn't yet clear if Glass wearers will have access to music already bought through their Play account or tracks stored in Google Drive.
Although music can be played through Glass's bone conduction speaker above the wearer's right ear, sound quality through this is only suited to voice, so users will want to invest in a new pair of Google earphones, going on sale later this month.
It is reported that the earphones will cost $85 (£53). A promotional video, posted by the Glass YouTube page and featuring record producer and DJ Young Guru, shows the new headphones and music playback interface in action.
Ed Sanders, the director of marketing for Google Glass, said in a statement: "With these new features, we're now building a great music experience on Glass, whether you're a classical music professor, an acclaimed sound engineer and hip-hop producer, or someone who wants to listen to their favourite tunes anytime, anywhere."
Google Play integration was spotted by some Glass users in last week's XE11 monthly software update, but was only available via sideloading a piece of software alongside the update. On 12 November, Google is expected to formally switch the feature on for all users who have installed the update.