Google Glass has once again found itself at the centre of a privacy debate, with the Canadian privacy commissioner writing a letter, signed by nine other data protection authorities, to company CEO Larry Page outlining their concern.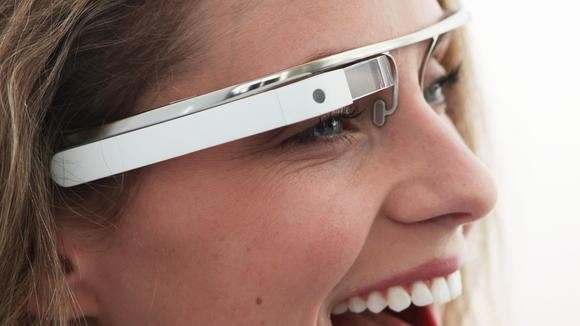 The letter, written on 18 June, is signed by Jennifer Stoddart, Canada's privacy commissioner, along with Europe's privacy watchdog Article 39 Working Party and the privacy commissioners of New Zealand, Australia, Mexico, Israel and Switzerland.
Commissioner Stoddart said of the head-worn device, which features a discreet, voice-activated video camera: "Google Glass raises significant privacy issues and it is disappointing that Google has not engaged more meaningfully with data protection authorities about this technology.
"We are urging Google to take part in a real dialogue with us about Google Glass."
The letter is very similar to one written by eight members of the US Congress and addressed to Page last month.
Although not due to go on sale until next year, Google Glass is currently being used and tested by 2,000 developers keen to experiment with the gadget and create applications for it, and they will soon be joined by 8,000 competition winners from the US.
Each user pays $1,500 (£960) for the privilege of helping Google with testing Glass, which IBTimes UK recently tried for ourselves, but the device is expected to cost around $400 when it finally goes on sale to the general public.
Addressed to Page, the letter states: "As you have undoubtedly noticed, Google Glass has been the subject of many articles that have raised concerns about the obvious, and perhaps less obvious, privacy implications of a device that can be worn by an individual and used to film and record audio of other people.
"Fears of ubiquitous surveillance of individuals by other individuals, whether through such recordings or through other applications currently being developed, have been raised. Questions about Google's collection of such data and what it means in terms of Google's revamped privacy policy have also started to appear."
Glass has already been banned from the Caesar's Palace casino in Las Vegas, along with a number of cinemas, strip clubs and bars, but users insist they would not use the device to record inappropriately.
One such user, technology blogger Robert Scoble, told IBTimes UK he makes sure to wear his Glass pointing upwards when visiting a public bathroom to show that the camera is pointing at the ceiling.
Commissioner Stoddart and her co-signers praise Google for blocking developers from displaying advertisements on Glass, which projects its user interface into the user's right eye, but insists the company must speak more openly with data protection authorities.
The letter asks Google to explain how Glass complies with data protection laws, what privacy safeguards are in place, what information is collected by Glass, how Google plans to use this, and if any of the data is shared with third parties.